Waterproof touch screen computers
– Touch screen
– Stainless steel housing
– Wet or sanitized environment
All-in-one computers
– Touch screen
– Aluminum casing
– Industrial environment
Panel mount computers
– Touch screen
– Built-in aluminum casing
– Automation and others projects
Industrial PC box
– Aluminum casing
– Installation on DIN rails, cabinets, etc.
– Automation and others projects
Industrial PCs
for the toughest
environments
Today's industrial world has its share of challenges. Fortunately, you can count on Symcod's industrial computers and expertise to support you in your daily tasks. Whether you are in the manufacturing, food, pharmaceutical, commercial, institutional or automation sectors and operate a small business or a large corporation, data management technology equipment adapted to your environment is the solution for implementing or optimizing a paperless strategy.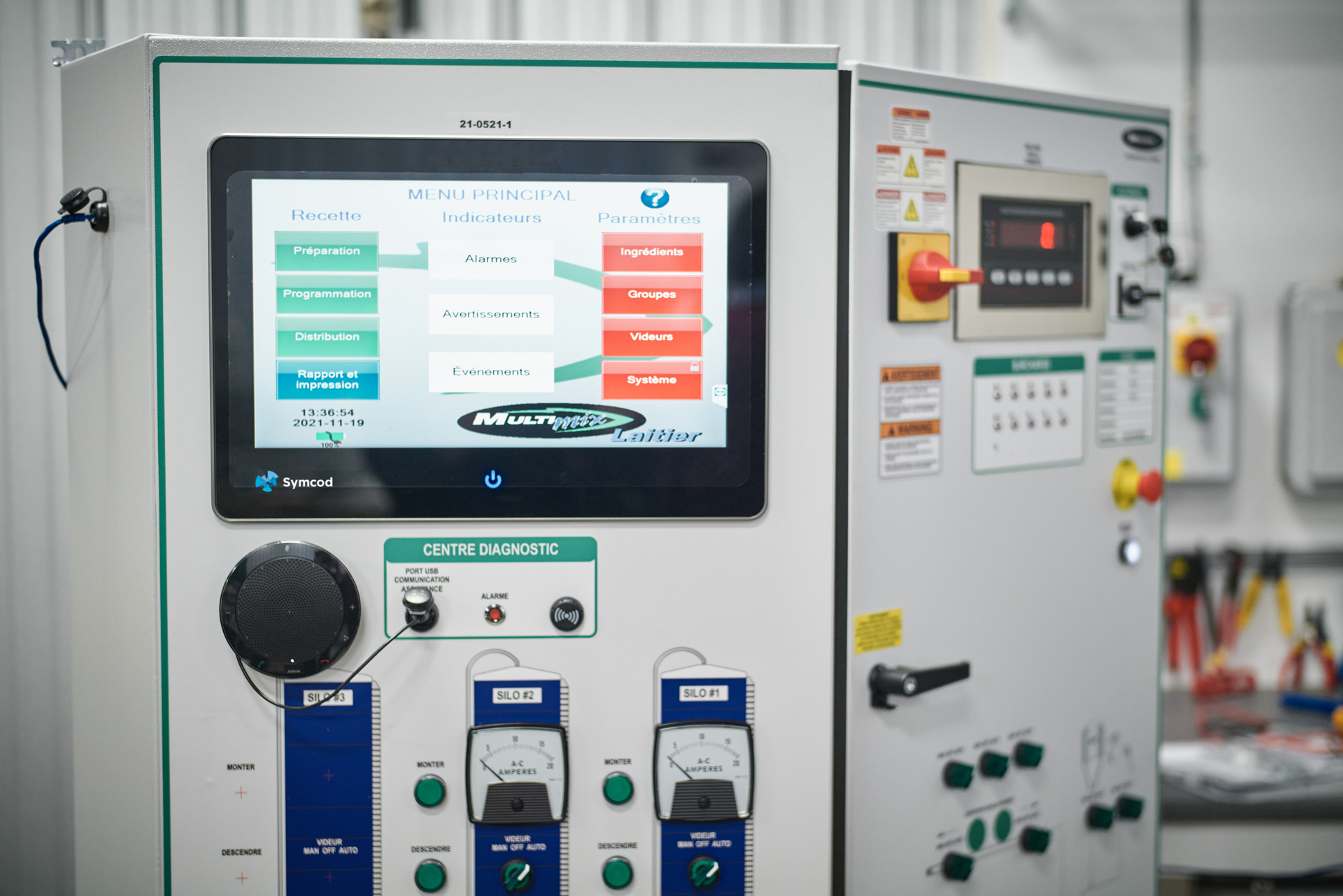 Robust, reliable, durable
Symcod offers different types of industrial computers that are all compatible with your existing equipment and configurable based on your specific needs. Our product line of robust stand-alone, panel mount, waterproof or PC box industrial PCs can withstand hostile environments and intensive use and are reliable and durable thanks to their unique design and carefully selected components.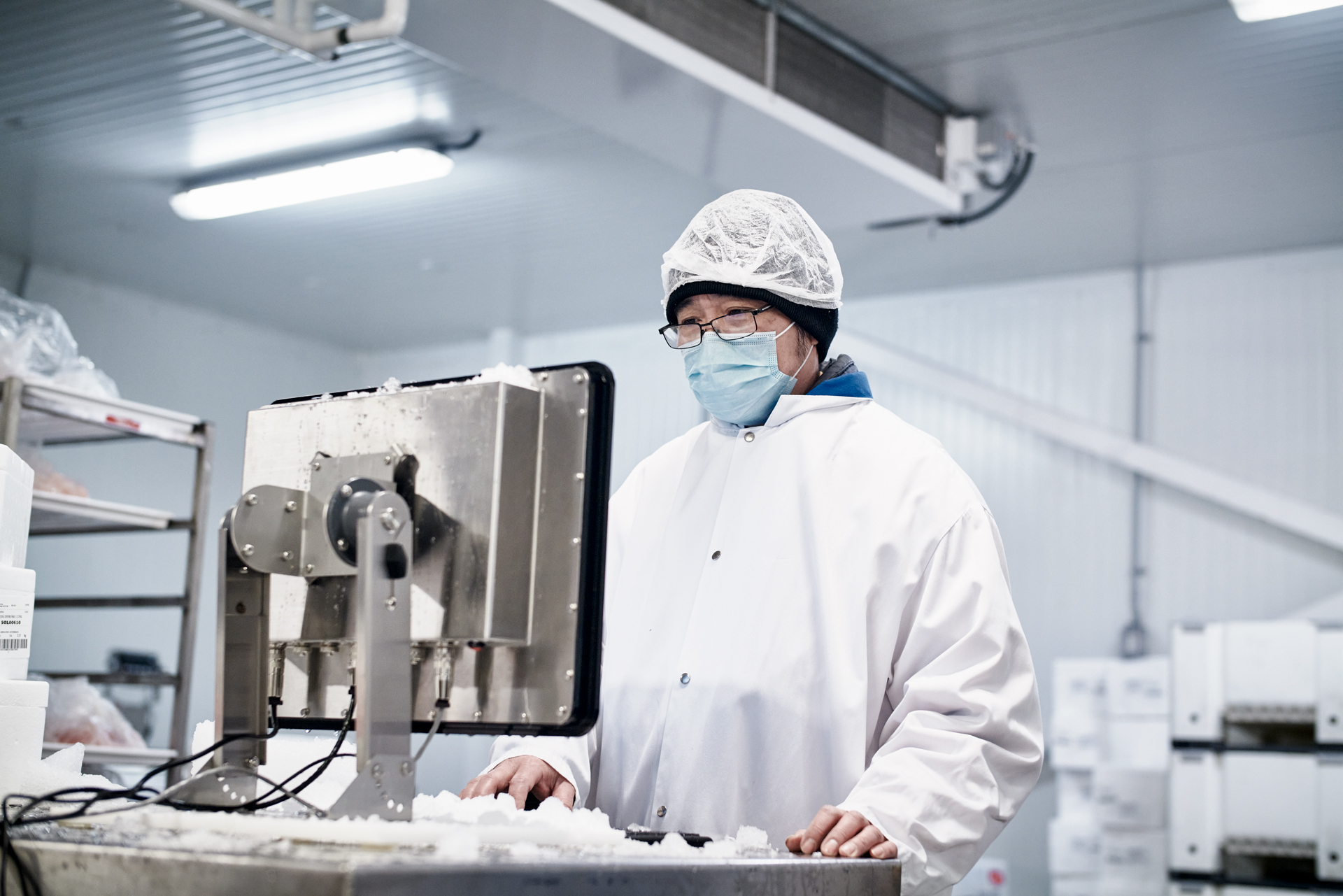 Expertise and premium quality parts
At Symcod, we make sure to source only quality parts that are perfectly adapted to the current industrial reality. One of the most fragile components of a desktop computer is the fan, which can be quickly affected by dust and grease. A clogged fan will lose its efficiency, causing the PC to overheat and deteriorate in an attempt to keep the heat down. Thus, the fanless design and IP50 to IP69K sealing of our industrial computer cases allow for use in all types of environments and minimize infiltration that could damage the electronic parts.
Another sensitive part of conventional computers is the data storage disk. This must be kept away from magnetic fields and avoid vibrations. In our industrial PCs, we install "Solid State Disks" (SSDs) which are small, fast, quiet, energy-efficient, and offer a longer lifespan. This can reduce your maintenance costs and improve the reliability of your machines.
Our expertise of over thirty years in computer data management equipment leads us to select the best energy-efficient processors available on the market, according to your needs. We thus ensure that we offer you exactly what suits your reality, that it is neither too little nor too powerful for your applications, with a concern for energy saving but also for limiting heat.
With over 30 years of experience in data management equipment, we select the best energy-efficient processors available on the market, based on your needs. We make sure to offer you exactly what you need in terms of performance for your applications in order to save energy and also limit heat.
Industrial PCs for all your applications
Symcod's industrial PCs are resistant to vibration, shock, dust, humidity and extreme temperatures and last much longer than conventional computers intended for home or commercial use. Rapid support by our qualified technicians offers our customers and partners long-term peace of mind since parts are available for a long time.
Regardless of the sector in which you operate and whether you use a HMI to operate a machine or a production line, visualize inventory or a production process, Symcod's industrial computers will always perform. Moreover, by acquiring durable industrial data management equipment, you also contribute to reducing your company's ecological footprint by limiting the number of discarded units.
Collecting, centralizing, processing and managing your data has never been so easy than with a Symcod design. Contact us now to learn more!