PC Box DIN Rail
– Rugged aluminum enclosure
– 64 to 256 Gig SSD
– RAM memory from 4 to 8 Gig
– Wifi/Bluetooth option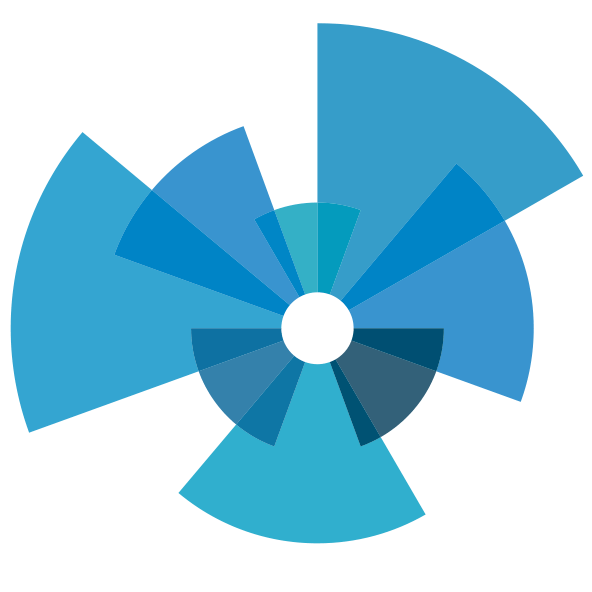 A computer for automated control
The field of automation is constantly evolving and the possibilities are now almost infinite. Symcod understands this. With more than 30 years of expertise in industrial computing, it was only natural to develop a high-quality North American solution to continue to serve an evolving clientele. Symcod's narrow profile industrial PC box is the device to use for industrial control systems and equipment that require durability and stability (automation, for example).
Robustness and durability for the most demanding environments
As rugged as a PLC and as powerful as a PC with multiple connectivity, you can trust our PC box to collect, process and manage your data so your plant runs smoothly. Built with only industrial grade parts, this PC will run for many years without requiring maintenance. Offering an excellent price/performance ratio, our industrial computers help reduce downtime and prevent failures to give you peace of mind.
Symcod's industrial PC box is space saving thanks to its studied compactness, and installation is simple since the DIN rail system can be mounted in a cabinet or industrial panel or on a shelf. This fanless industrial computer operates within a wide temperature range and withstands the most demanding environments (dust, for example).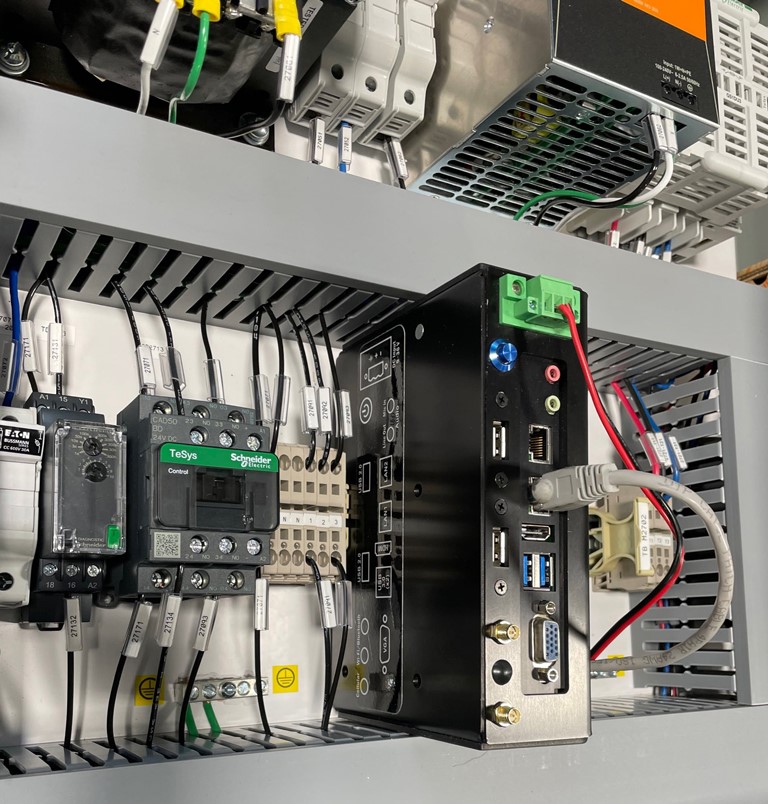 Adaptability, connectivity and simplicity
Designed for peripheral computing, industrial motion control and many other manufacturing applications, Symcod's industrial PC box features multiple ports including LAN, USB, COM, audio, video, GPIO, WiFi/Bluetooth, and optional cellular. These computers support applications and can power stand-alone equipment, run software applications or be integrated into a larger digital platform.
Our fanless industrial PC boxes also integrate with Internet of Things (IoT) applications. All IT operations are carried out via the network and the server connection. The server is responsible for all operations requiring high processing power.
The use of Symcod's PC box as a Thin Client in an IT infrastructure requires much less maintenance than an individual workstation since it does not require updates for each new version of the operating system. Moreover, only one element is required for proper functioning: a web browser or remote desktop protocol (RDP).
What are the advantages of PC boxes?
Easy to deploy
Low power consumption
Quick return on investment
Don't hesitate! Contact us and trust our industrial PC boxes that have been designed to provide a high level of reliability and performance for today's most challenging industrial IoT and edge computing environments.