About Us
SYMCOD offers a wide range of data collection, processing and display devices.
In addition to designing, developing and marketing reliable and efficient hardware, SYMCOD offers you many services and constant support to significantly improve the performance of your company. Thanks to its expertise and market knowledge, SYMCOD also designs customized solutions or knows how to offer you the equipment that will meet your needs.
Partner Services
SYMCOD IS COMMITTED TO ITS PARTNERS TEAM BY OFFERING A HOST OF SUPPORT SERVICES.
Evaluation service
Custom engineering service
Joint marketing
Start-up assistance service
Service d'assistance à l'intégration logicielle
Service d'assistance en cas de panne
Service de réparation en atelier
Becoming a partner
SYMCOD designs, manufactures and markets high-quality data management equipment that is suitable for the most harsh environments. Whether in the manufacturing or commercial sector, there is room for one of the many high performance products signed by SYMCOD!
Seize this business opportunity and proudly join our partner team!
Latest news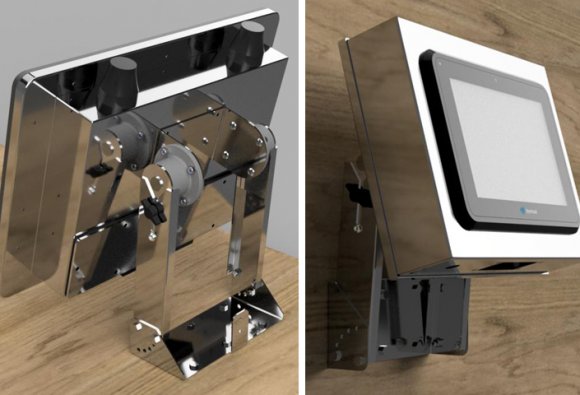 New adjustable stainless steel stand
Made of stainless steel, this tabletop or wall mounting stand will well resist to cleaning shifts and rust for many years.
Reliable and efficient products
Solutions Winpunch Inc. (Canada)
« We have been working with Symcod for over 10 years. Efficient, courteous and fast service, as well as reliable and efficient products that meet our standards… » more