W Series Computers
– Capacitive touch technology
– Screen from 10.1'' to 23.8''
– Aluminum casing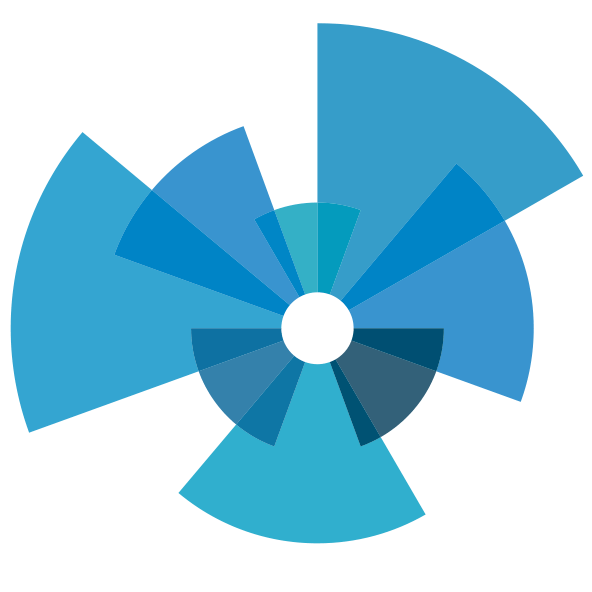 PCs designed based on your requirements
Robust, compact, reliable, durable, efficient. Symcod's industrial panel touch computers are nothing less than the expression of our understanding of your needs and requirements, and our desire to satisfy them. This type of industrial PC is a variation of our models designed to withstand the most demanding environments in the manufacturing, food and automation sectors.
Compact, fanless and energy efficient
Symcod's panel mount industrial computers are available in 10.1″ (257 mm), 18.5″ (470 mm) and 23.8″ (605 mm) sizes. The most important feature of this category is the fixed installation in a control panel, enclosure or cabinet or on the wall.
The very shallow chassis allows the computer to be placed in a tight space while leaving room for other equipment and structures. We provide a template that facilitates the installer's work as well as a gasket that is added between the mounting surface and the panel PC to increase the watertightness index up to IP66, depending on certain conditions.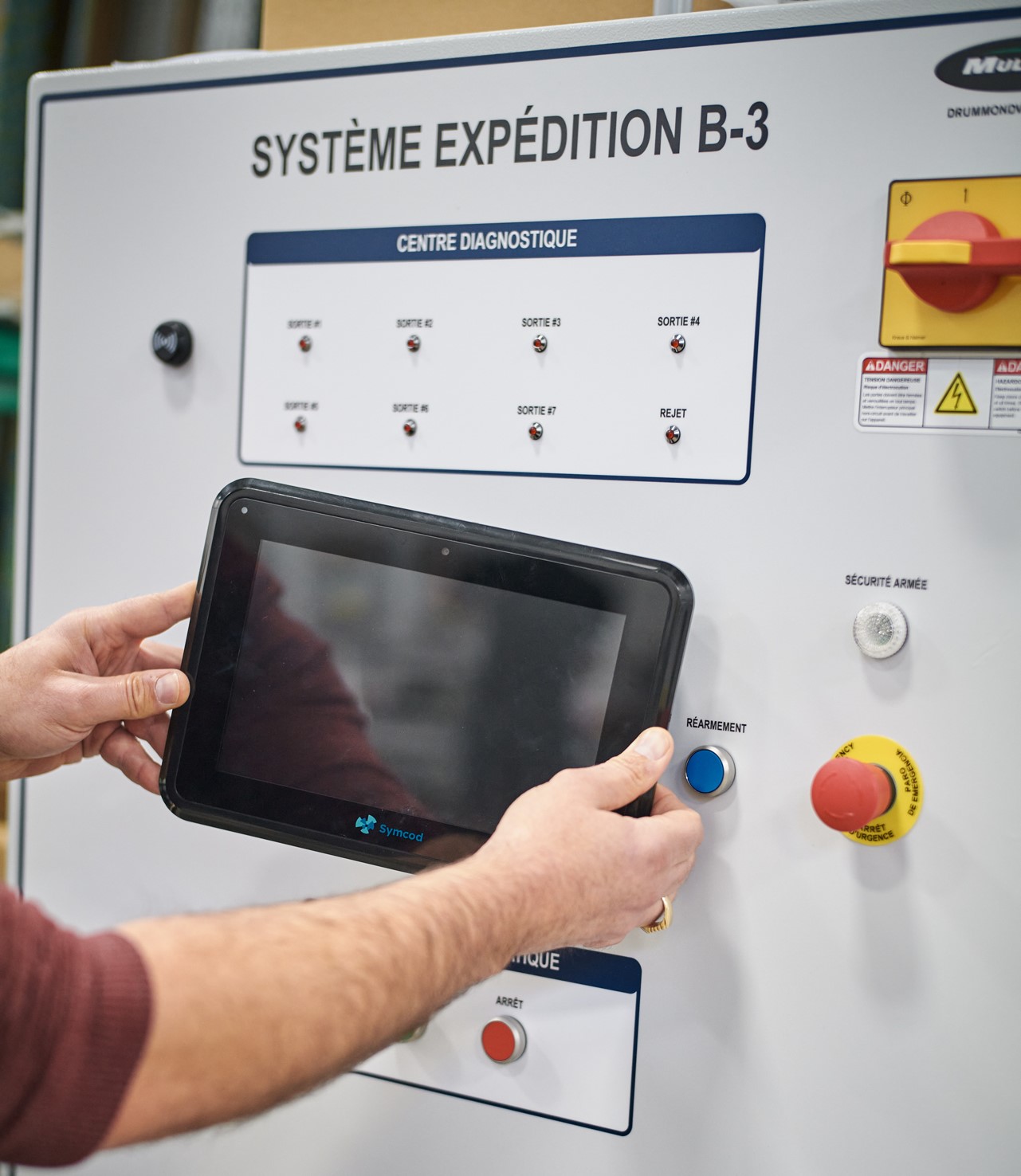 Obviously, enclosing a computer requires features and components adapted to this situation. Our panel PCs in this category are fanless and must generate as little heat as possible. The expertise of Symcod's designers comes into play and by opting for energy-efficient processors from the best manufacturers, we can ensure years of uninterrupted operation.
Two types of power supplies are available, depending on your needs. We offer either a 24 VDC terminal block that can be connected directly to your equipment, or a 110 VAC to 12 or 24 VDC power supply, depending on the configuration of the touch computer. A grounding terminal provides additional protection from electrostatic discharge.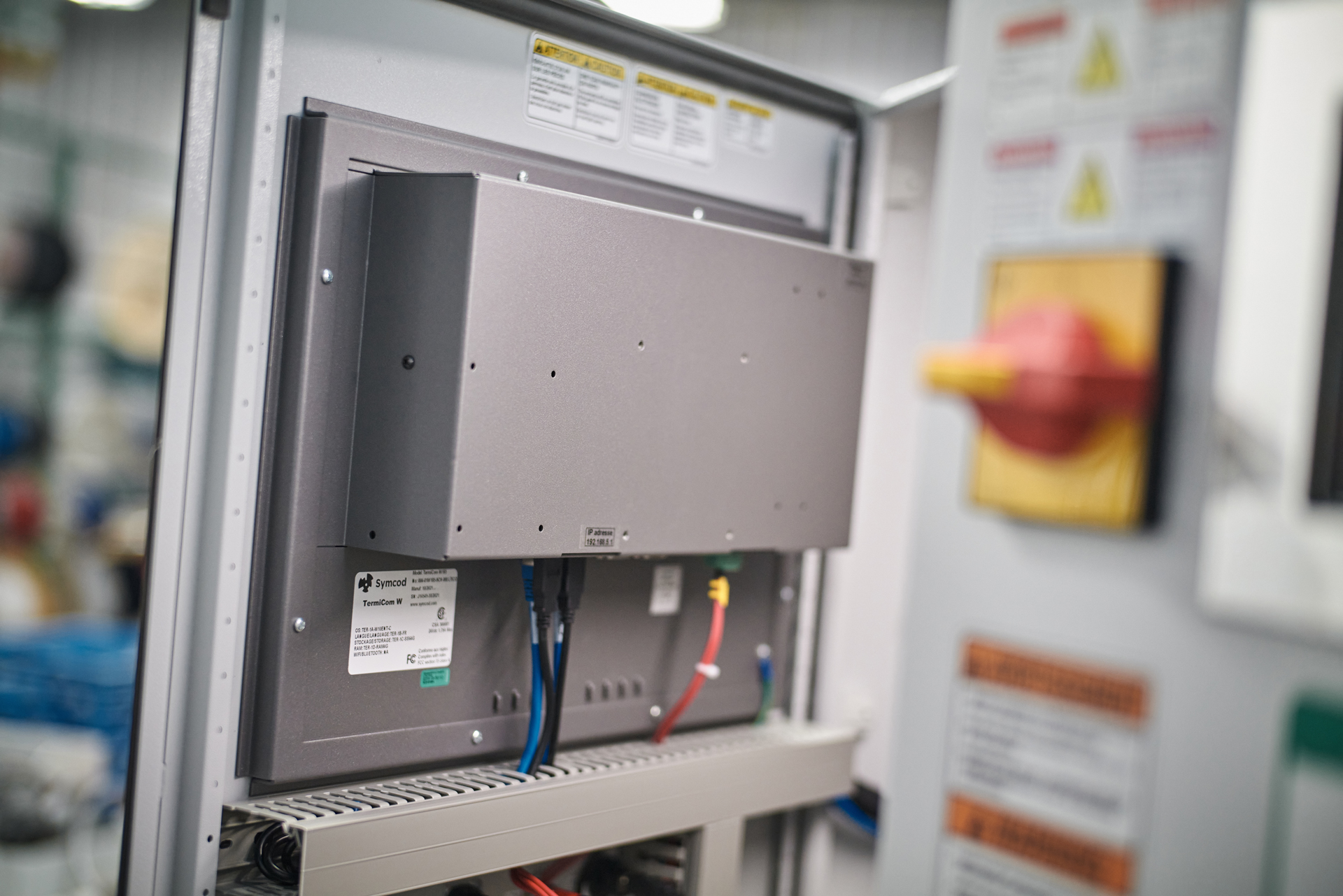 Comfortable, user-friendly and configurable
Symcod's TermiCom computers are equipped with a high-definition TFT (thin film transistor) colour screen for a quality image. This LED backlight technology has a clear advantage for user comfort since it leads to minimal eye strain. Coupled with a 16:9 ratio projected capacitive touch panel (PCAP), we ensure that all interactions with the terminal are very user-friendly. With this type of panel, each contact is treated independently and allows, among other things, rotation, zoom and dimming.
In order to match your project, different options are available. One important option is the operating system that will manage the application software. We prefer Linux and Windows 10 IoT Enterprise since they eliminate unexpected updates that could hinder production. A WiFi/Bluetooth connection is offered to simplify information sharing between your devices, even where the computer has been installed in a cabinet or box. An internal camera and proximity reader round out the possibilities.
Return on investment
For over 30 years, Symcod has been designing and manufacturing industrial touch PCs in North America that meet the highest quality standards and industry norms. Our reliable, high-performance and durable equipment withstands the harshest environments and you can count on our support service to give you long-term peace of mind.
Whether you are a proprietary or OEM equipment manufacturer, an automation integrator or software solution provider, a mining or food processing company, you can be sure of a quick and healthy ROI thanks to our team of experts and Symcod panel mount PCs.