W101M-65 computer
– Capacitive touch technology
– 10.1'' screen
– Stainless steel housing
– Resistant to light water jets
XR15-66 computers
– Resistive touch technology
– 15'' screen
– Stainless steel housing
– Resistant to moderate water jets
W185M-69K computers
– Capacitive touch technology
– 18.5'' screen
– Stainless steel housing
– Resistant to pressurized water jets
– Steam resistant
Waterproof PCs
Symcod's waterproof industrial touch screen computers are put to the test in the harshest environments every day. Whether in food processing plants or on excessively dusty or oily production floors, they demonstrate our team's expertise in designing and manufacturing high-quality industrial PCs.
Quality and waterproofing
In order to meet the challenge of being perfectly sealed, our computers must first be assembled using components that meet the highest standards of the industrial digital technology industry. All of our equipment includes only parts that have been specifically designed for 24/7 intensive use, long life and reliability that is unmatched in the commercial and domestic markets.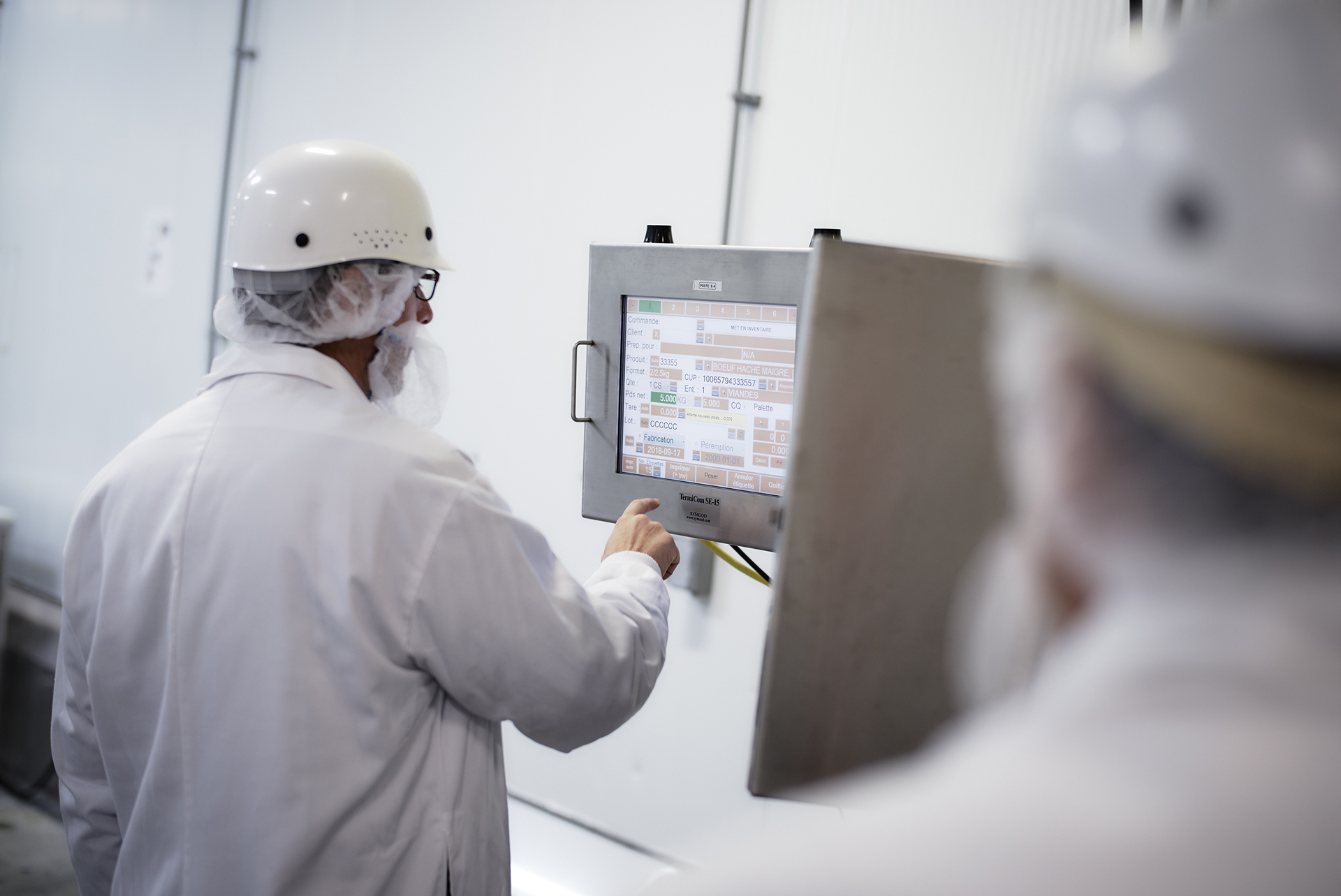 The next step is the enclosure that protects these parts from infiltration while fighting off contaminants and strong cleaning agents. When building our TermiCom industrial PC cases that are resistant to fluids and volatile particles, we use 304 stainless steel with a #4 satin finish. This alloy, made up of chromium, nickel, carbon and manganese, is food grade quality, offers excellent anti-corrosion properties, and is infinitely recyclable.
Of course, stainless steel does not in itself guarantee a hermetic environment. Symcod's design engineering is also put to good use. Our assembly technology, backed by the range of specialized O-rings we use, is the key to achieving the highest waterproof ratings such as IP65/NEMA 4, IP66/NEMA 4x and even up to IP69K/NEMA 6P.
In addition, depending on the IP rating, the ports and power supply are protected by grommets with standard connectors, or by using sealed cables to simplify and facilitate cleaning.
What are IP and NEMA ratings?
IP and NEMA ratings refer to the degree of protection provided by enclosing electrical equipment. The IP code is European while the NEMA code was created in North America.
IP65/NEMA 4: Fully protected against dust and protected against hose water
IP66/NEMA 4x: Fully protected against dust and protected against pressurized water jets
IP69K/NEMA 6P: Fully protected against dust and protected against high-temperature pressurized water jets
Hygiene and technology
As part of our hermetic product line, the TermiCom W101M-65 and W185M-69 models use capacitive touch technology. This type of multi touch screen can be used with gloves, under certain conditions, and therefore complies with the strictest hygiene and sanitary measures. Depending on your needs and environment, the touch screen can be adjusted using a controller for a "faux touch" free performance even where there are droplets.
Our TermiCom XR15-66 model incorporates resistive pressure sensitive touch technology. This offers the opportunity to use a stylus or wear thicker gloves.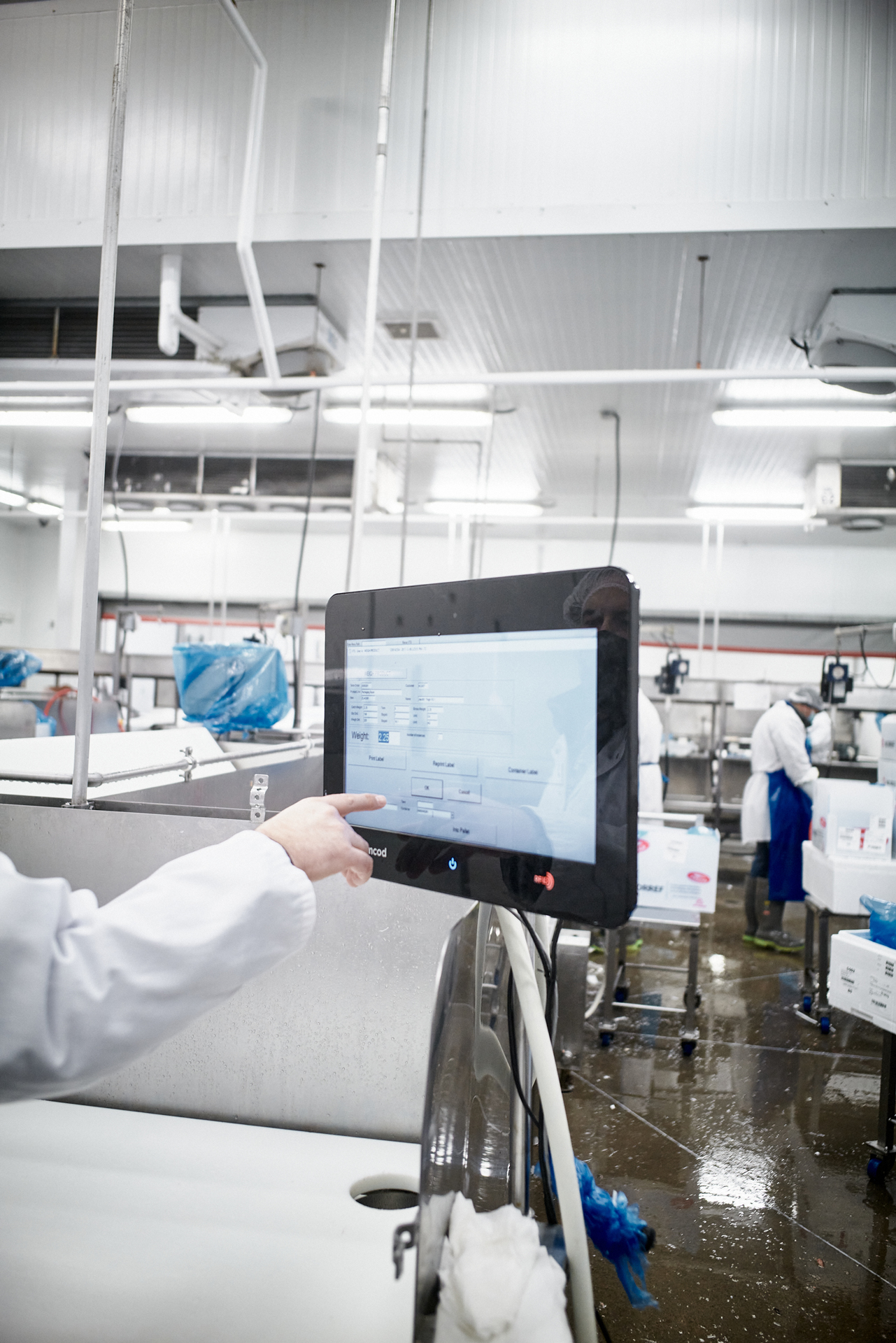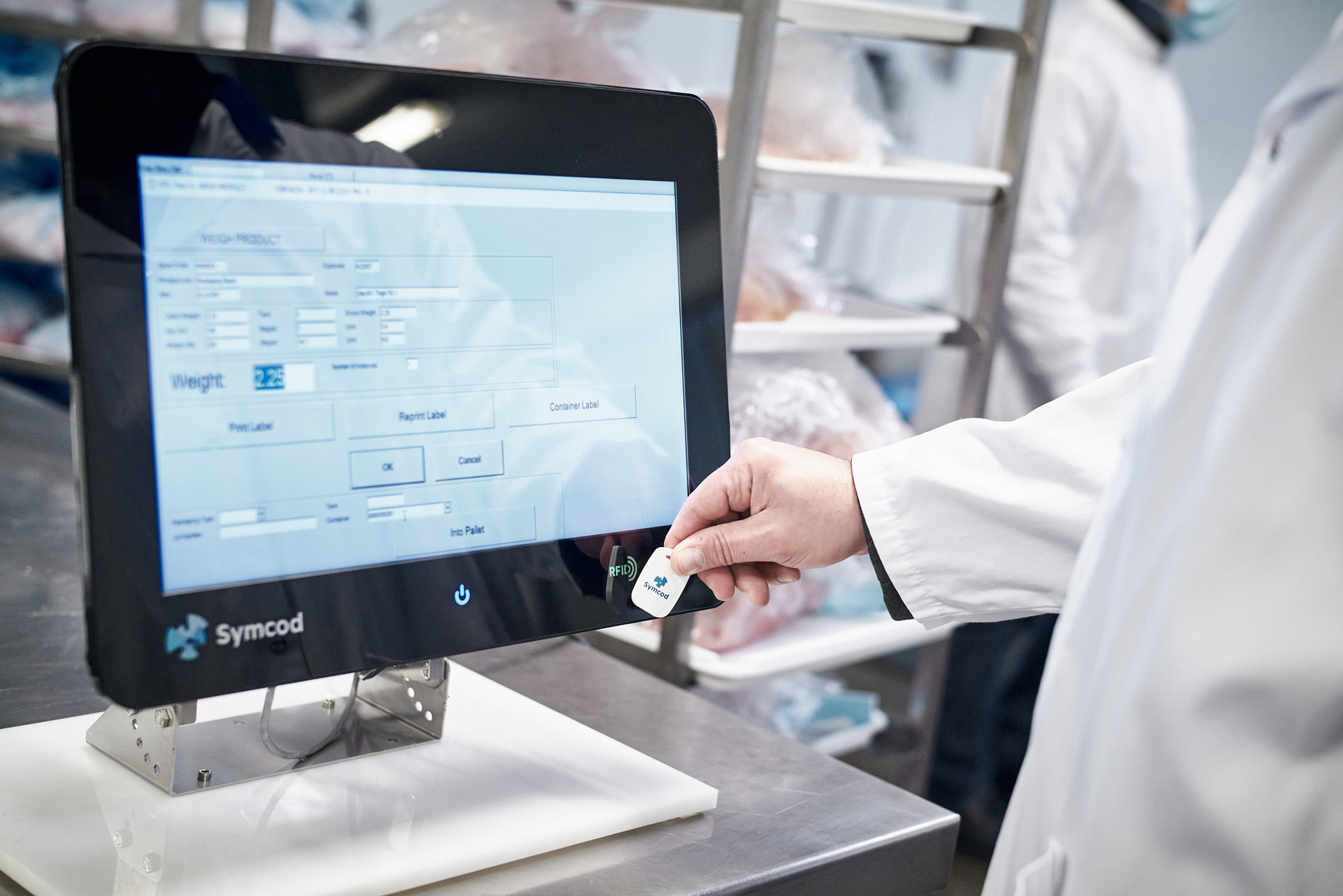 Tailored to your needs
Our sealed panel PCs come with the same options as the all-in-one and panel mount models. There is WiFi/Bluetooth for easy wireless connection, an integrated camera (W models) for more user-friendly communications and an integrated RFID reader (W models) for worker identification for time and attendance tracking.

A wide range of accessories, including our silicone keypads and ergonomic stainless steel multi-function stand, are also available to complement each of your workstations for more efficient, productive, and profitable shifts.
Modularity Concept
The modular design of our waterproof industrial computers from the W series allows a multitude of possibilities. Watch this video to know and understand all the benefits offered to you.
Extreme environments
All sectors benefit from choosing Symcod's water-resistant industrial computers. In fact, our customers work in the food processing, medical and pharmaceutical industries as well as in production in very dusty environments. Designed for very cold or very hot environments, our equipment prevents condensation, corrosion and infiltration of any kind.
Symcod computers offer outstanding durability so don't hesitate to integrate them into your environment. They always meet the challenges of waterproofing!