TermiCom W101M-65
Symcod's waterproof TermiCom W101M-65 is a compact, versatile touch screen computer that is perfect for simplifying the management and monitoring of your operations. Thanks to its multiple functions, it can be used as a punch clock and an interface for data collection with different peripherals. It can also be used for employee identification, thanks to its optional integrated camera and proximity reader.
ADVANTAGES
10.1″ (257 mm) projected capacitive touch screen
Waterproof with IP65/NEMA 4 protection
Stainless steel housing
VESA 100 mounting
Standard cable connection
Cable management system
Power supply via PoE (Power over Ethernet)
Optional RFID and internal camera
Operating temperature from -20 °C* to 55 °C (-4 °F* to 131 °F)
* Required conditions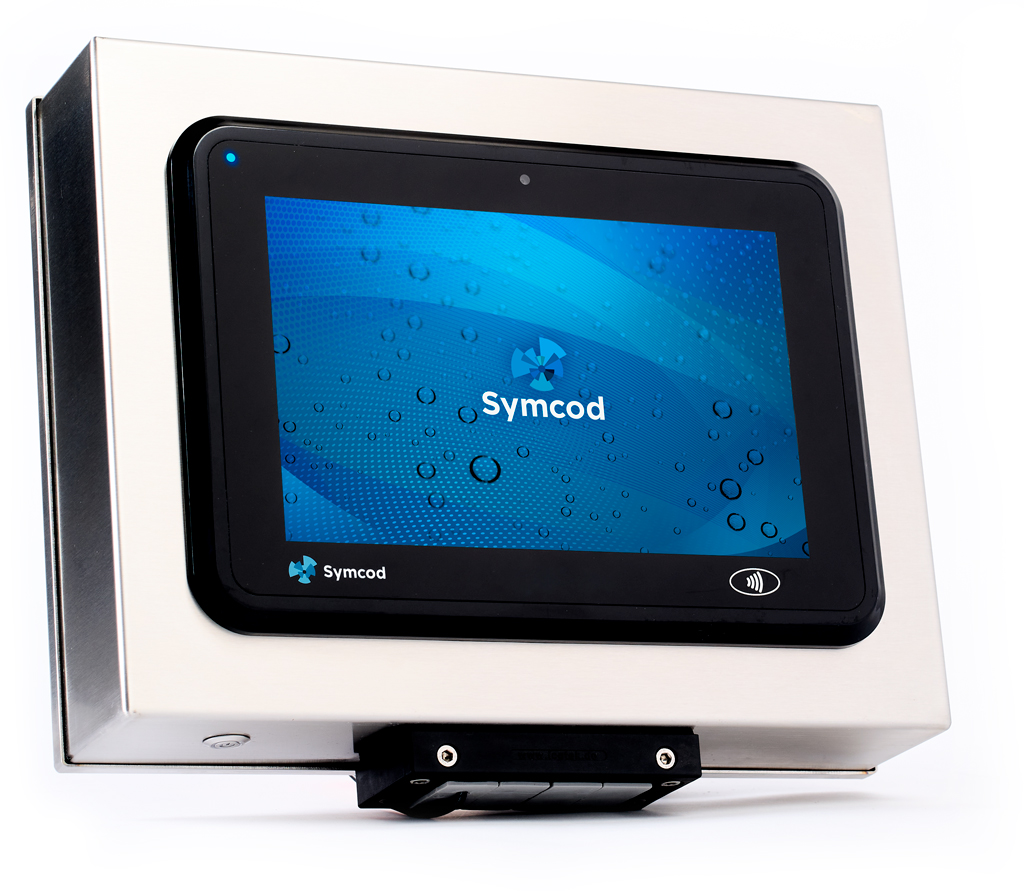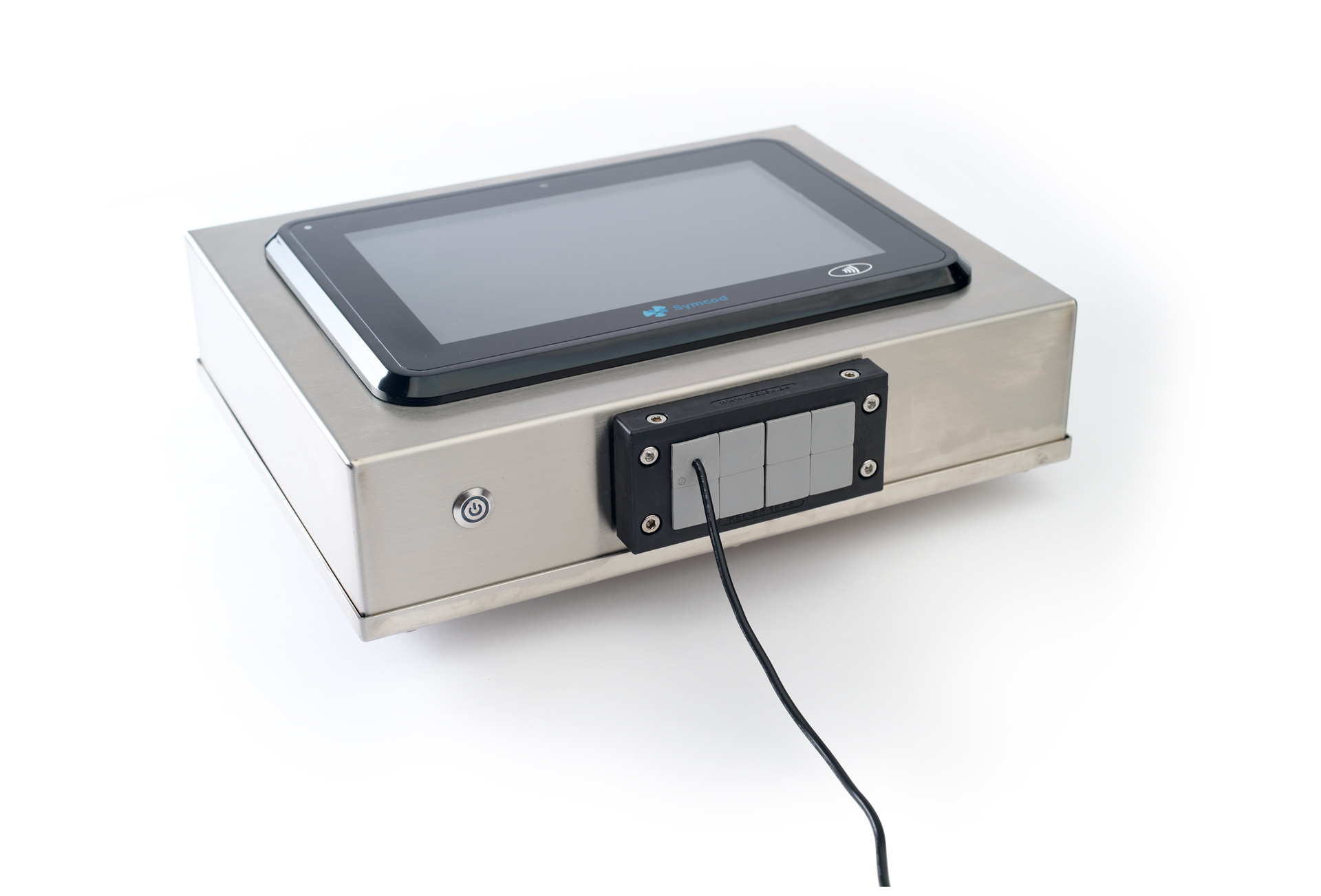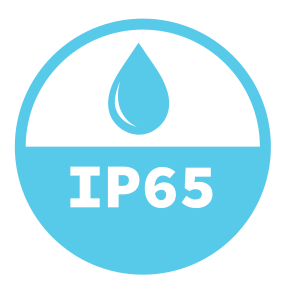 Like Symcod's other waterproof industrial touch screen computers, the TermiCom W101M-65 is built with only industrial grade components. Its design and solid construction allow it to withstand harsh environments that are hot, cold, dusty, humid or even wet.

The housing sealing is partly provided by the screen gasket and the cable grommet. With this 8-gasket grommet system, many cables (up to 16 mm in diameter) with and without connectors can be quickly passed through the housing while providing IP65/NEMA 4 protection. The grommet frame also serves as strain relief for the cables. The system is quick and easy to install, making it ideal for upgrading and maintenance.
How does the grommet work?
The cable is inserted into a slotted joint which is then inserted into one of the slots in the compression frame. The various joints are securely fixed inside the frame and are immobilized. Once the top of the frame is closed on its base, the joints are compressed and hermetically sealed.

Unlike other conventional connection systems, you don't have to cut the cable connector to allow the cable to exit the housing and then reconnect it. This means that the cable warranty remains in effect, and you save a lot of installation time.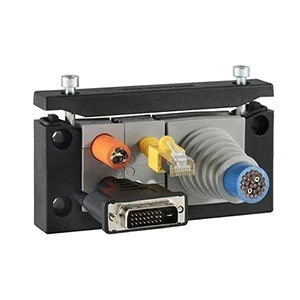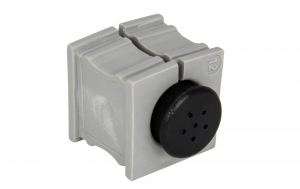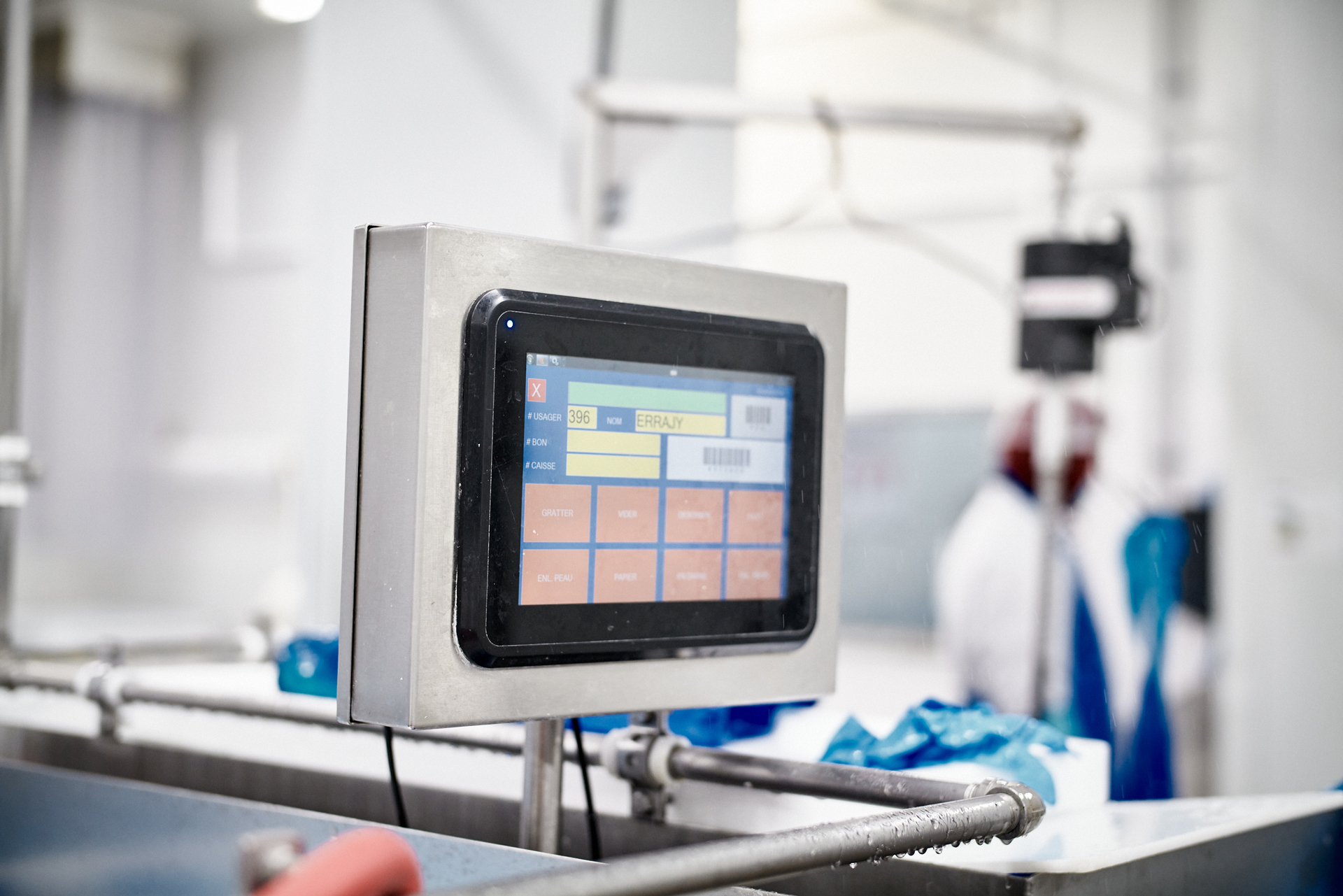 The TermiCom W101M-65 is compact (10.1" [257 mm]) and allows for installation in the tightest of spaces. Moreover, we offer a VESA 100 mount made of stainless steel only to comply with food, beverage and pharmaceutical safety standards.

To make installation even easier, this industrial touch PC model is powered by PoE (Power Over Ethernet), so no power cable is needed since everything runs through the Ethernet cable. The 1280 x 800 screen with a 16:9 ratio combined with the capacitive touch technology is user-friendly.
APPLICATION TYPES
Time and attendance
Data collection in vegetable production
Food traceability system
This panel PC is an all-in-one industrial computer that allows your employees to record their presence easily and quickly during shifts and view work orders. It installs quickly and is very resistant thanks to its food grade stainless steel housing. This fanless industrial computer is suitable for all harsh industrial environments.
Keep your data management equipment away from dust and water thanks to the ingenuity of designer and manufacturer Symcod. Let's see how we can simplify your daily life. Call us today!
OPTIONS
WiFi and Bluetooth
Extended warranty
ACCESSORIES
Symcod silicone keyboard
Barcode reader