W185M-DP / W238M-DP
Symcod offers you the W185M-DP and W238M-DP monitors from the TermiCom W series. These have a large and high-resolution touch screen offering precise and detailed views. Graphics and mounting plans have never been clearer! Capacitive touch technology allows for fine selection and smooth movements for a pleasant and intuitive navigation experience.
ADVANTAGES
Projected capacitive multitouch screen
1920 x 1080 resolution, 16:9 ratio
Can be used with gloves
Robust and compact design
Aluminum housing
Differents types of mounting:

On panel
On table stand
On wall stand
On arm

Possible remote installation from a PC with KVM extender
Option of control button panel and handles
Option of integrated proximity reader
Operating temperature from -5 °C to 55 °C (23 °F to 131 °F)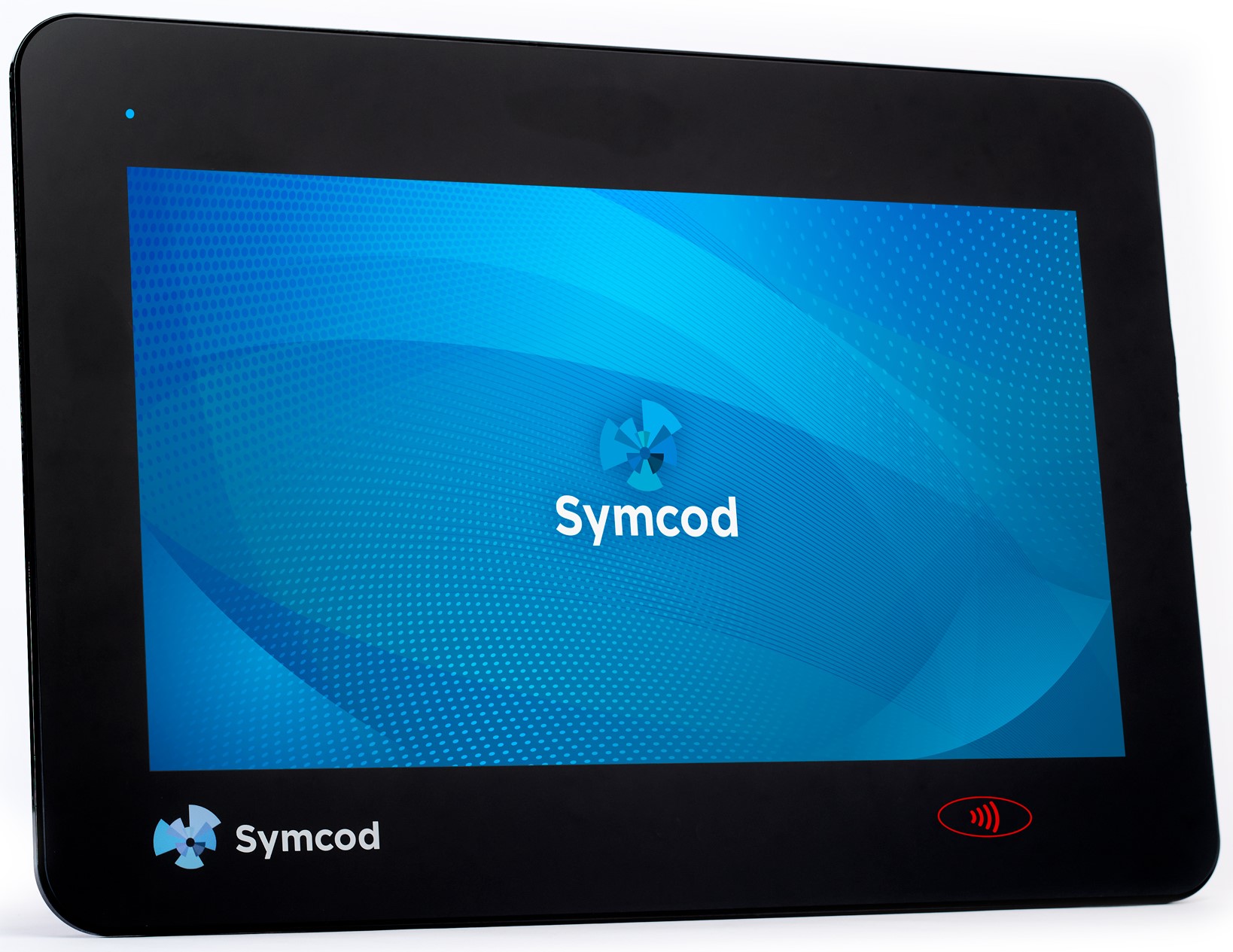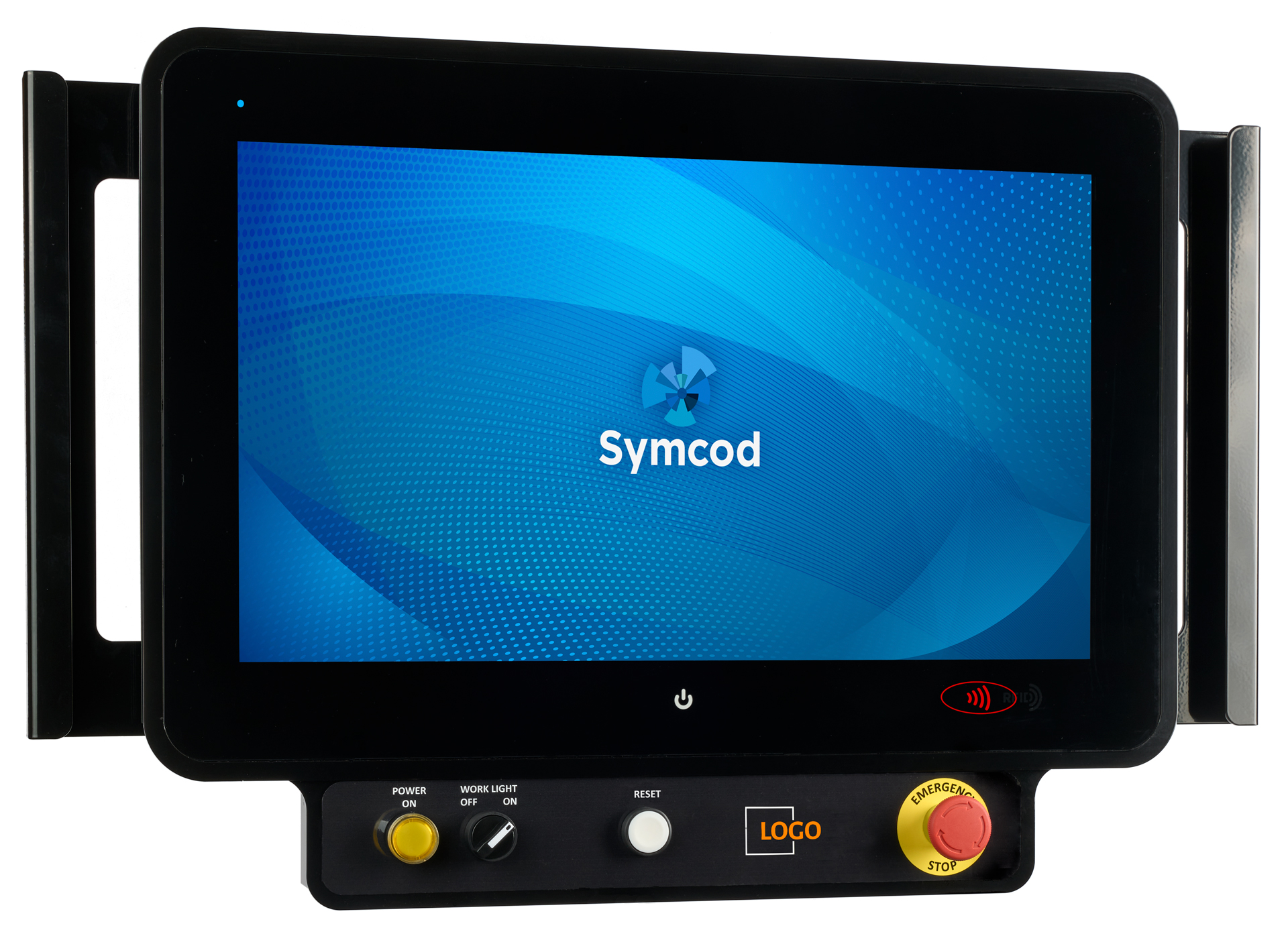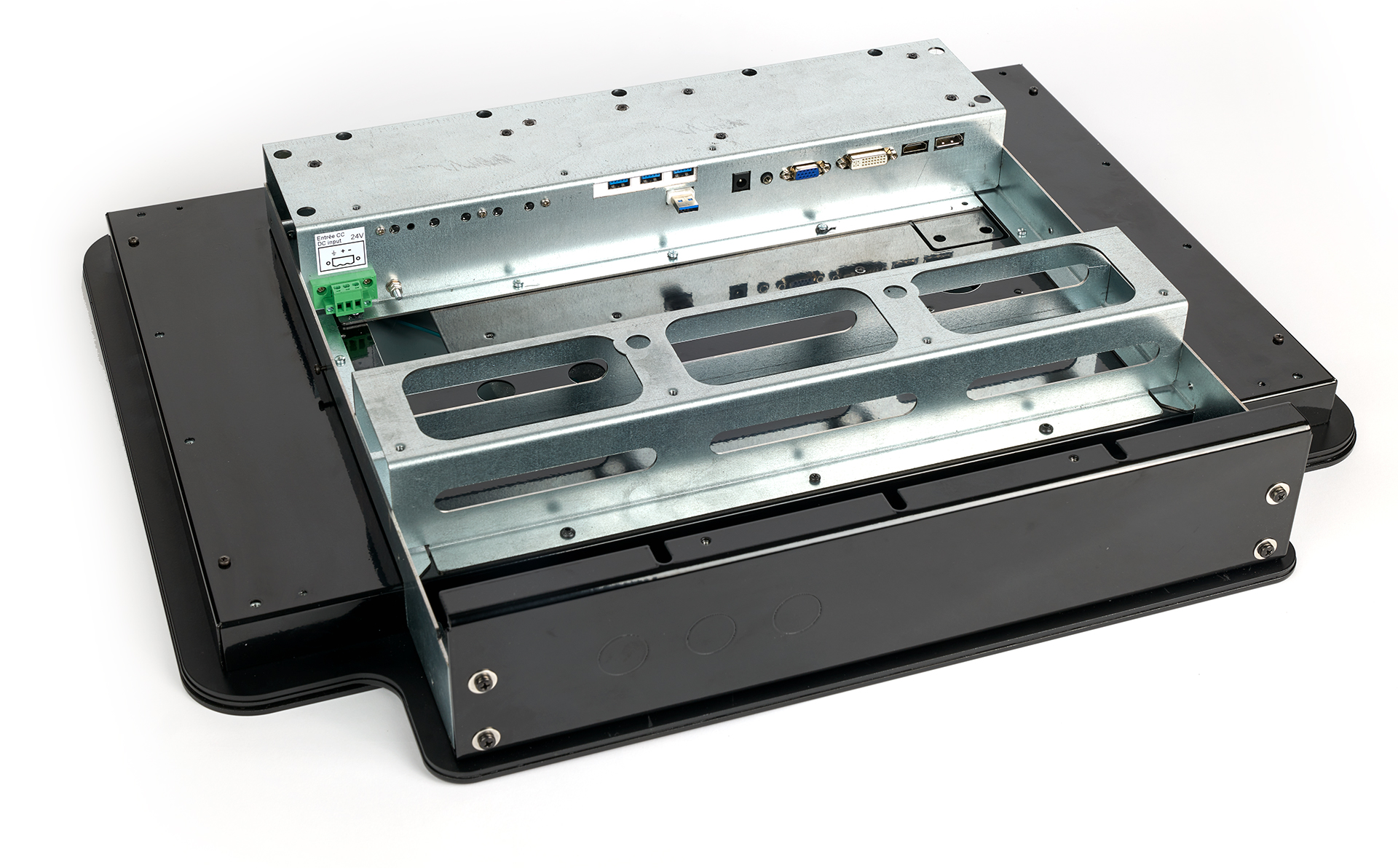 Large visibility
Symcod's W-series industrial widescreen monitors offer an excellent user experience by displaying more content at once, which is useful for multitasking and data visualization. The 18.5″ or 23.8″ projected capacitive touch screen has Full HD resolution that ensures clear and precise data viewing even in less favorable brightness and contrast conditions.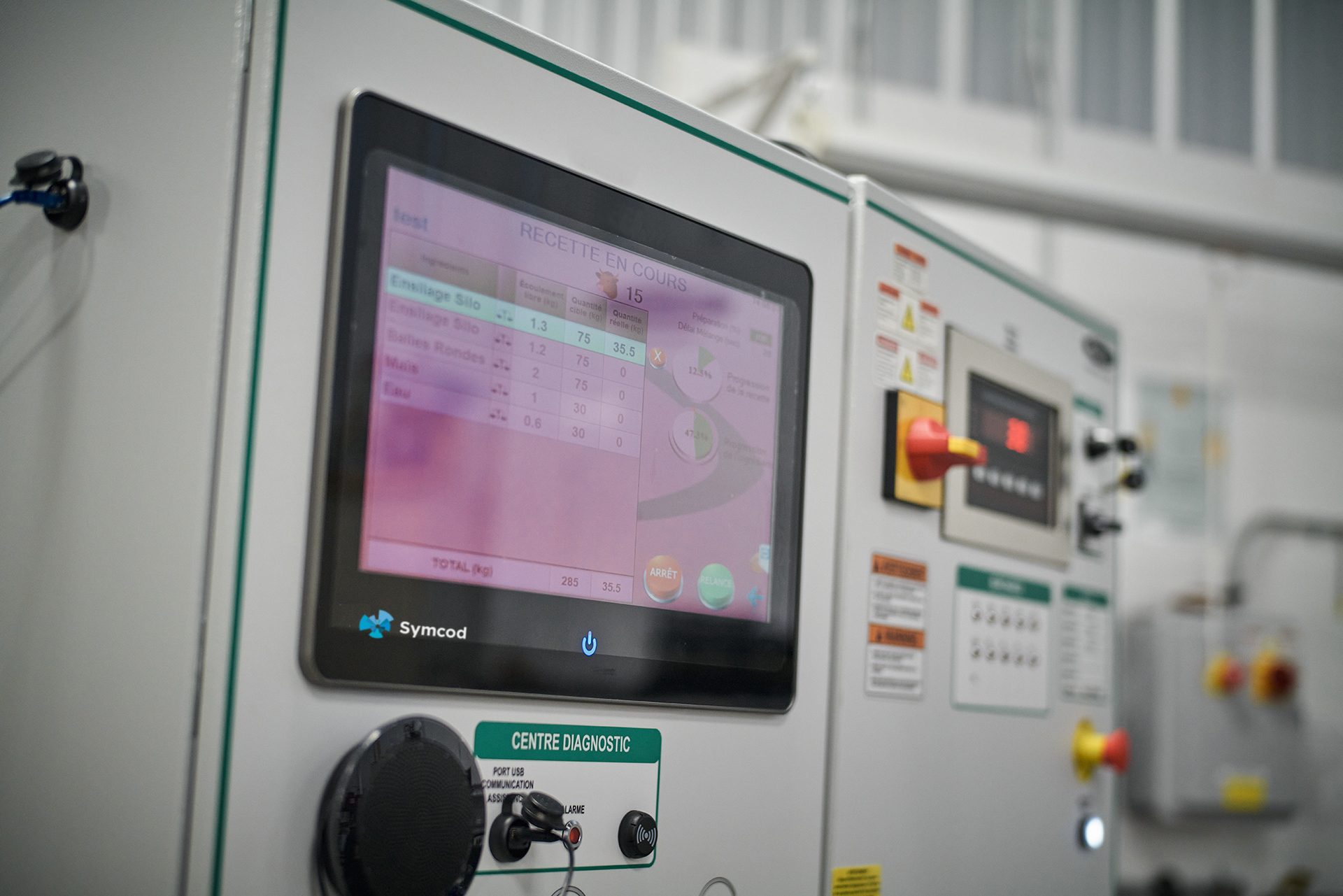 Intuitive et secure
The capacitive screen offers new possibilities for human-machine interfaces (HMI). Thanks to multitouch technology, different gestures can be performed, such as zooming and rotating objects using two fingers, scrolling lists and quickly swiping to change screens. The main advantage of multitouch technology is to make controls more intuitive, allowing for two-handed touch commands for critical or potentially dangerous operations, thus preventing their inadvertent activation. In this way, the ergonomics of the screen are optimized for more efficient and safer use.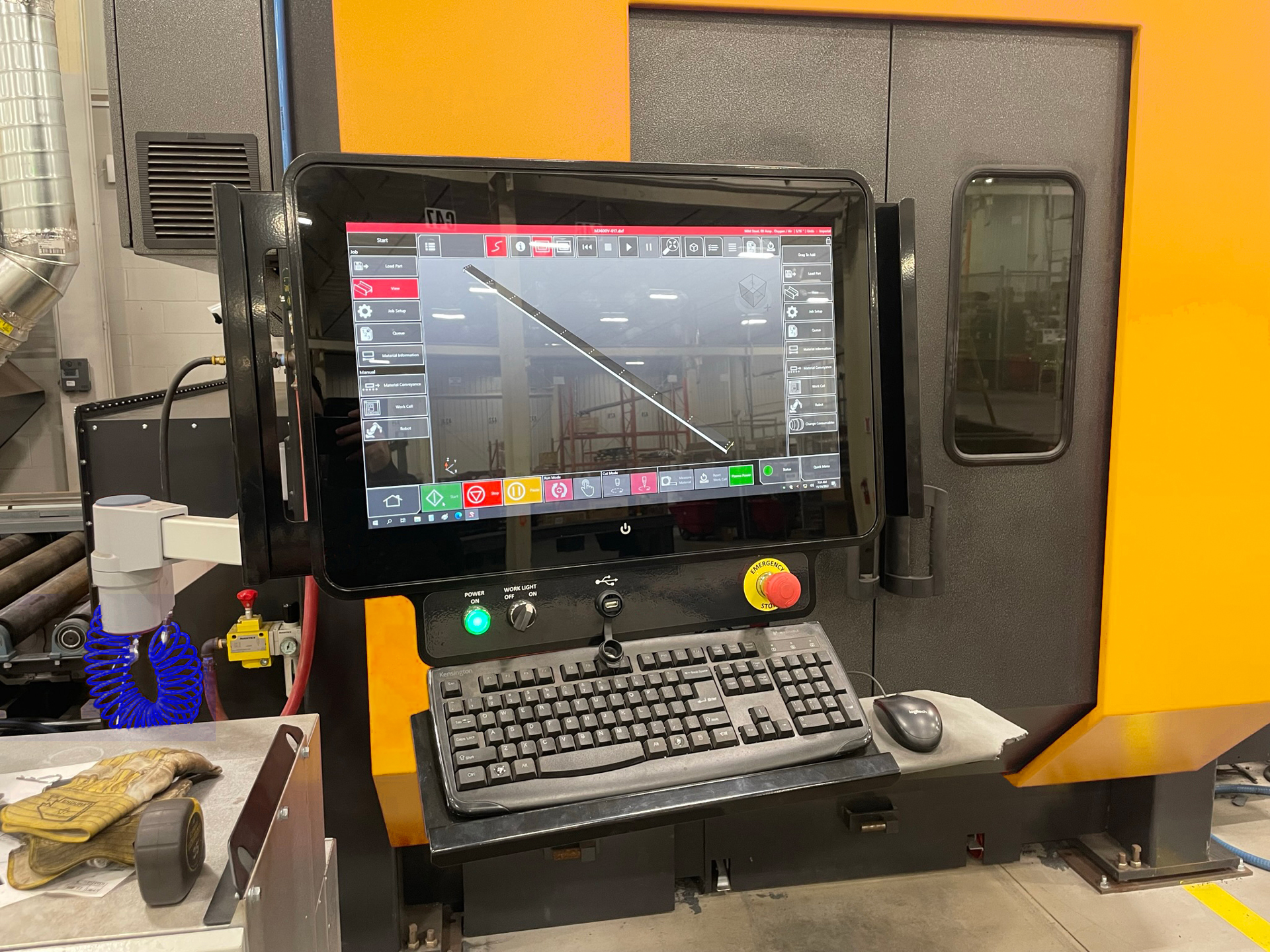 Control buttons
Although touch screens offer new possibilities for user interaction, mechanical controls are still preferred for some functions. That's why Symcod offers a range of reliable and customizable monitors with its various options. Among other options, there is the control button panel which allows for an emergency stop button to always be within reach of the operator. Other options, such as robust side handles or a keyboard and mouse stand, give the W series monitors a solid maneuverability and comfortable use.
Durability
The W185M-DP and W238M-DP models are equipped with an aluminum housing, which protects them against damage from vibrations, dust and shocks. Whether you work in industrial automation, logistics and distribution, information technology or any other sector requiring constant process monitoring, Symcod's W-series industrial monitors are the long-term solution to maximize your efficiency and productivity regardless of the rigors of your environment.
APPLICATION TYPES
Automation control
ERP / MES
Production tracking
Plans displaying
For your automation, process management and display projects, you can count on us to provide high-performance monitors that meet your manufacturing, quality and durability requirements. Our equipment offers continuous and reliable operation in your environment.
OPTIONS
Internal proximity reader
Integrated control buttons
Side handles
Landscape or portrait orientation
Panel mounting
Customization (logo, couleur, etc.)
Extended warranty
ACCESSORIES
Stainless steel multifunction support
VESA wall mount
Touch screen protector
Symcod has over 30 years of expertise in industrial technology, so don't hesitate and call now one of our experienced team members, they will support you in your search and selection of Symcod equipment.