Specific needs of the industrial automation system integrators
WHETHER IT'S FOR MANUFACTURING SYSTEM, ASSEMBLY LINES, ROBOTIC, PACKAGING, PALLETIZING AND MANY OTHER, SYMCOD IS THE REFERENCE FOR ALL-IN-ONE INDUSTRIAL PCS AND PANEL PCS. OUR HIGH-QUALITY TOUCHSCREEN HMI'S ARE DESIGNED AND MANUFACTURED IN NORTH AMERICA.
As automation systems integrator, you need a partner who can provide high-performance computers that meet a wide range of manufacturing and process automation requirements. Whether you use a SCADA system or any other type of softwares dedicated to the control of your operations, our priority is to ensure the continuous and reliable operation of our equipment in the industrial environment.
SYMCOD's panel PCs outpace industry standards in intensive use, whether the environment is wet or dusty. The carefully selected components of our panel PCs resist even to the strong cleaning agents and other damaging products found in food and manufacturing plants.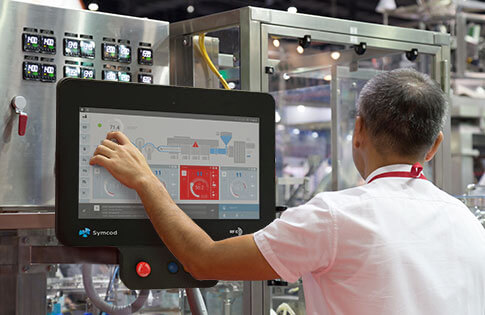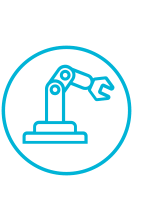 The smart design of SYMCOD's PC-based controls will allow for fast and adapted integration into your automation system. Maximize your time and your efforts!