Wet Work Environment Challenges
SYMCOD designs, manufactures and markets high-quality equipment for the collection, processing and display of data in damp and wet work environments.
If you are in the foodprocessing, equipment manufacturing, automation panel design, catering or health sectors, you know the challenges of using electronic equipment in a damp or wet work environment.
Your equipment must withstand the presence of liquids, moisture or splashes and must withstand premature wear often caused by cleaning products used to remediate the premises.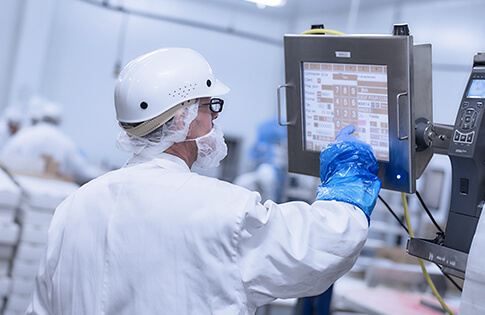 SYMCOD designs, develops and produces equipment perfectly suited to wet work environments.