TermiCom XR15-66
Are you looking for equipment that will finally allow you to focus on tasks that really matter instead of wasting your time maintaining, repairing and repurchasing electronic devices to manage your data? Symcod's TermiCom XR15-66 waterproof industrial touch screen computer has all the features you need to stop wasting time. This all-in-one PC will allow you to efficiently control your operations and track your production and inventory in real time.
ADVANTAGES
15" (381 mm) anti-glare resistive touch screen
Waterproof with IP66/NEMA 4x protection
Stainless steel housing
Wall or table mount
Sealed connector ports
Operating temperature from -20 °C* to 55 °C (-4 °F* to 131 °F)
* Required conditions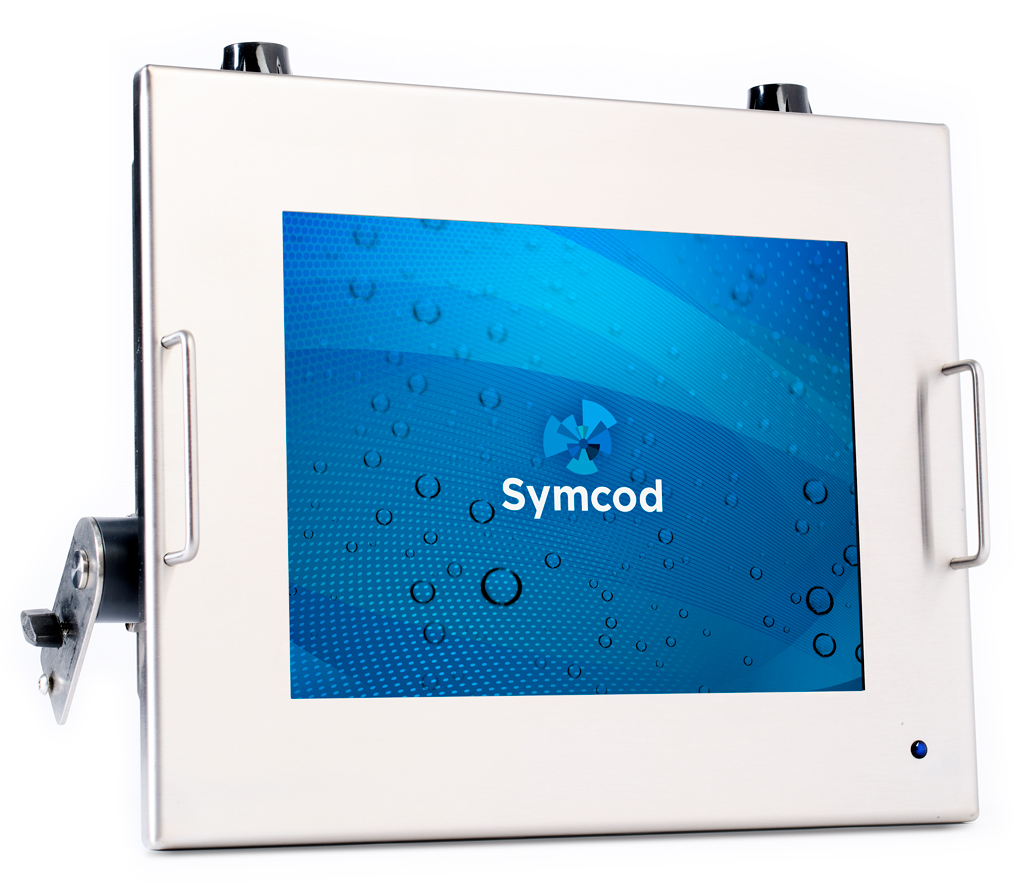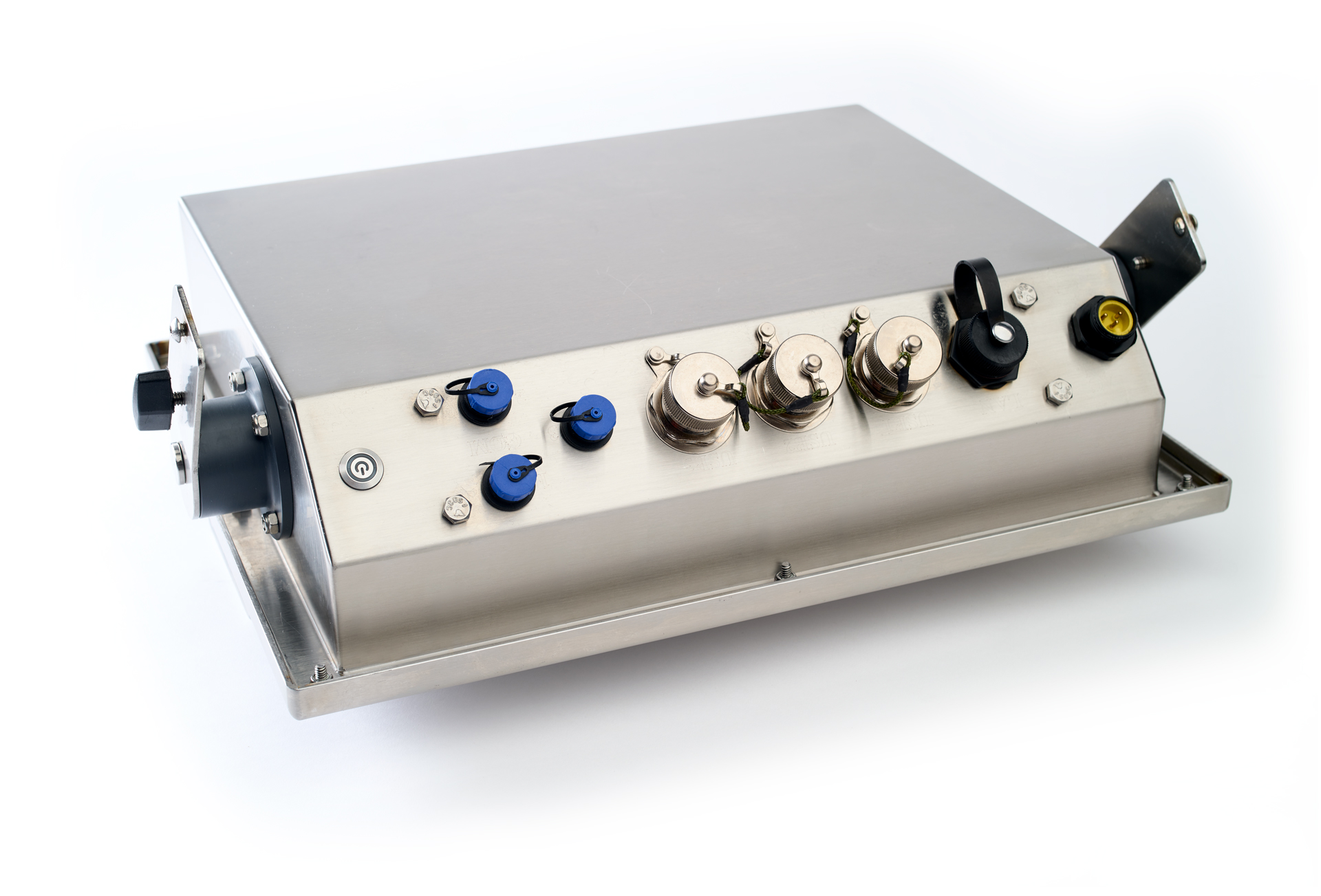 The ruggedness of Symcod's waterproof computer range guarantees unparalleled efficiency in wet, dry, dusty, hot, cold or any other hostile environment for many years. With its smooth, sealed stainless steel design and sealed connectors, it is IP66/NEMA 4X rated and can be directly hosed down during sanitation shifts. It is frequently used in industries where strict hygiene standards require cleaning using powerful water jets.
IP66 and NEMA 4x ratings
What do IP and NEMA ratings mean? These ratings designate the degree of protection provided by an electrical equipment enclosure from the ingress of dust and liquids. In the case of the TermiCom XR15-66, the IP66 and NEMA 4x ratings mean that the enclosure is completely sealed against dust and is protected against pressure hose water jets from all directions (22.5 mm nozzle at 100 l/min [0.89" at 26.5 gal/min]).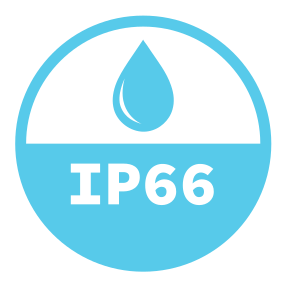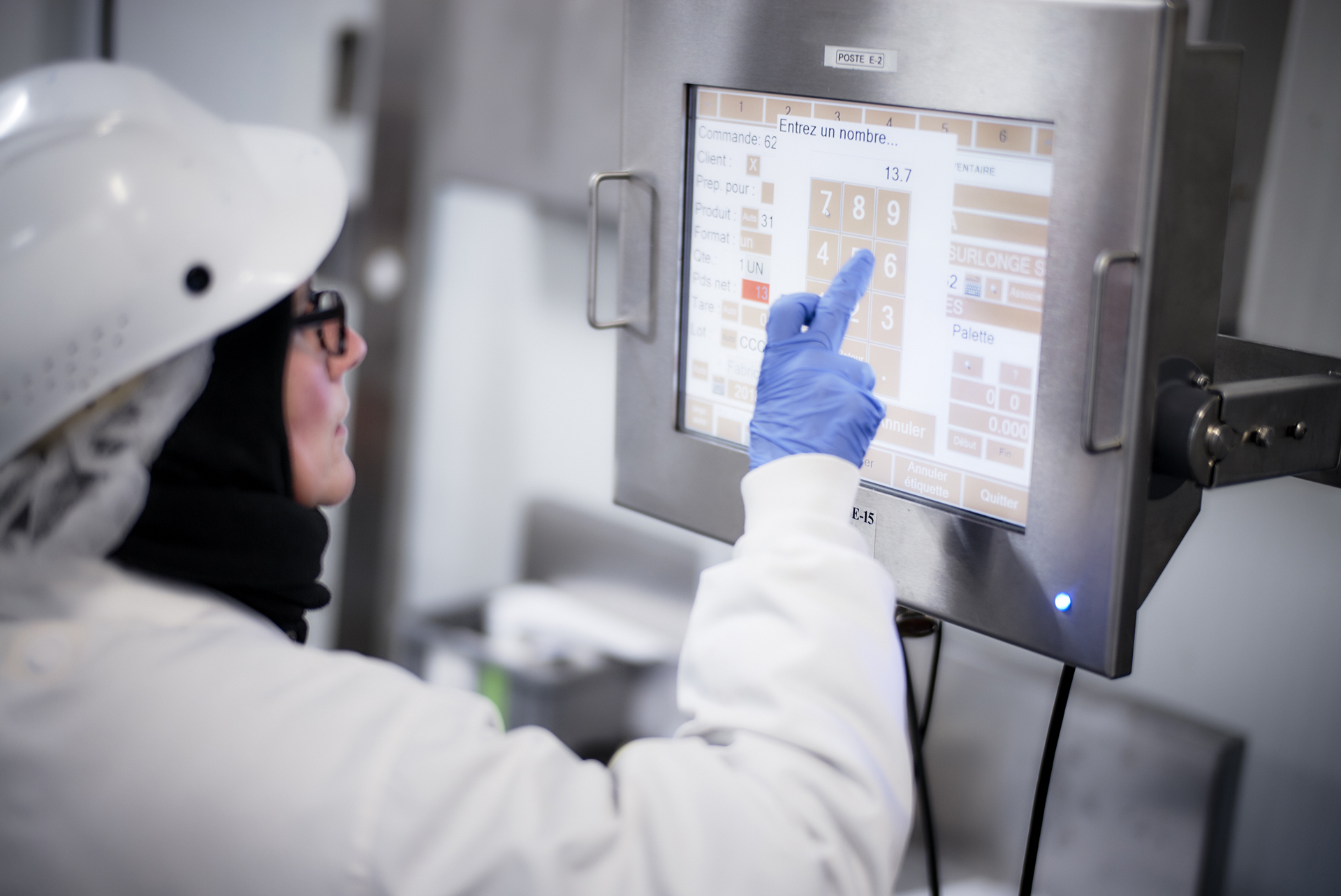 The 15″ (381 mm) TFT colour LCD screen with a 4:3 ratio and resistive touch technology is also robust. The display can be used with or without gloves and is suitable for use in hostile dry or wet environments. This industrial XR15-66 computer is designed and manufactured in North America by Symcod and is equipped with a solid support that can be quickly and easily attached to the wall or to a work surface such as a table or a desk.
APPLICATION TYPES
Slaughter line data collection
Production line control (HMI)
Traceability
The TermiCom XR Series industrial touch screen PC is equipped with only industrial grade electronics including an Intel processor, 8 GB of RAM and a 256 GB SSD. This drive can be completely write-protected, if desired, to prevent any user modification that could jeopardize the application or the operating system. The operating system (either Windows 10 IoT Enterprise or Linux Debian) is pre-installed directly on the disk in the workshop. Several input and output ports are available so you can add peripherals such as an industrial silicone keyboard, a barcode reader, a proximity reader or any other tool to complete each workstation. With Symcod as your partner, you are assured durability, security and adaptability!
Contact us for more details on our industrial touch screen computers or to better understand the many ways in which trusting Symcod can benefit your company!
OPTIONS
WiFi and Bluetooth
Extended warranty
ACCESSORIES
External proximity reader
Symcod silicone keyboard
Barcode reader