XR15/XR19
Symcod's TermiCom XR15 and XR19 all-in-one touch screen industrial computers are ready to support you in your information management every day and night. Designed for intensive use in the worst locations for electronic equipment, they have been designed and built with rugged materials to ensure adequate protection of the industrial PC's key components.
ADVANTAGES
15" or 19" (381 or 483 mm) anti-glare resistive touch screen
Rugged and compact design
Aluminum casing
Fanless
Horizontal or wall mount included
Operating temperature from -5 °C to 55 °C (23 °F to 131 °F)
Enjoy peace of mind with this line of touch screen computers known for their long life cycle. Without a fan, particles in the work environment are much less likely to enter the case. Also, you don't have to worry about the processor overheating. We strive to select only energy-efficient models from our recognized suppliers. The TermiCom XR15 and XR19 have multiple available input and output ports, making it easy to add the peripherals you really need to get the job done.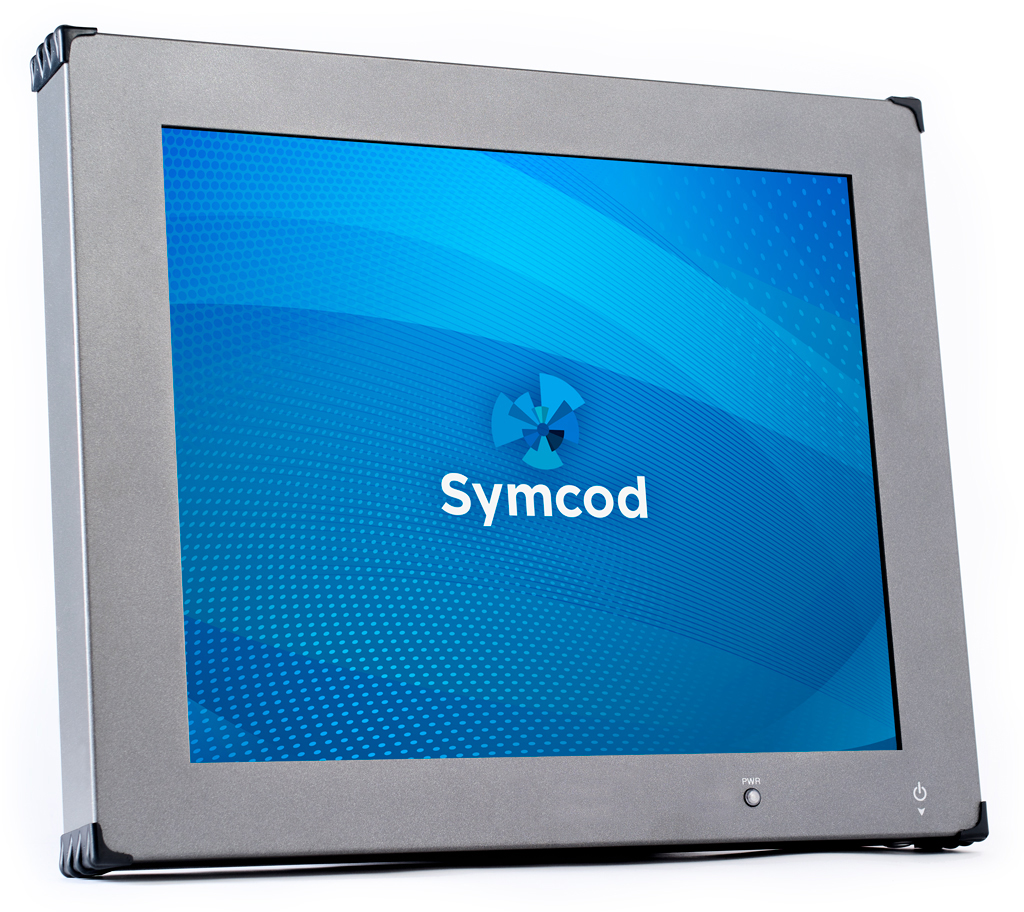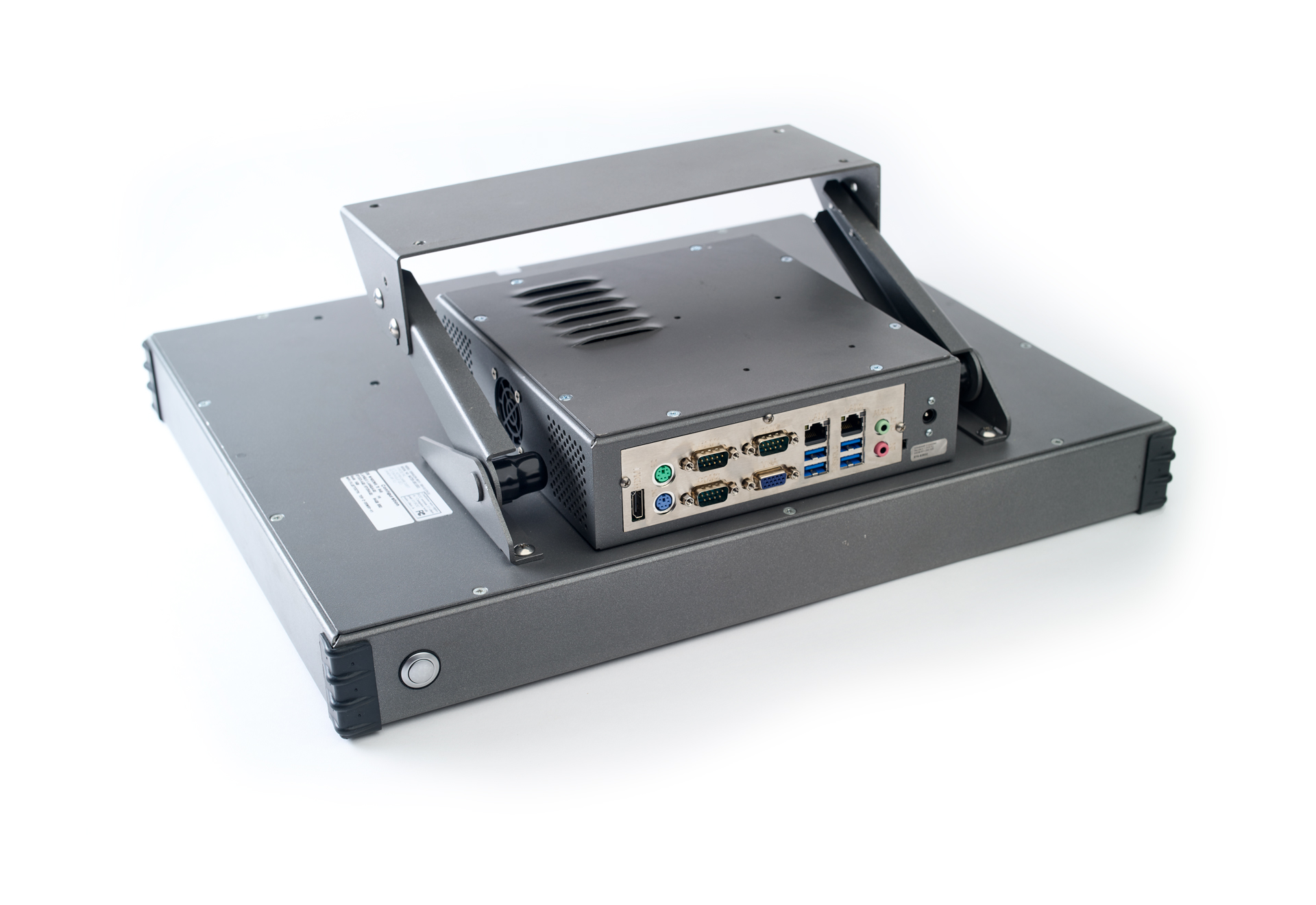 These all-in-one PCs from the TermiCom XR series are offered in 15″ (381 mm) and 19″ (483 mm) formats with a 4:3 ratio. These formats allow the PCs to be installed in tight spaces while maintaining an easy-to-read display. The resistive touch screen will allow you to save time and boost agility by displaying operations information in real time. Thanks to the vertical or horizontal support provided with the unit, you can install it in an optimal and secure way. The workstation will thus be adapted to the use and also to the user. Gain flexibility, efficiency, and reliability with Symcod's XR15 or XR19, the all-in-one device you need!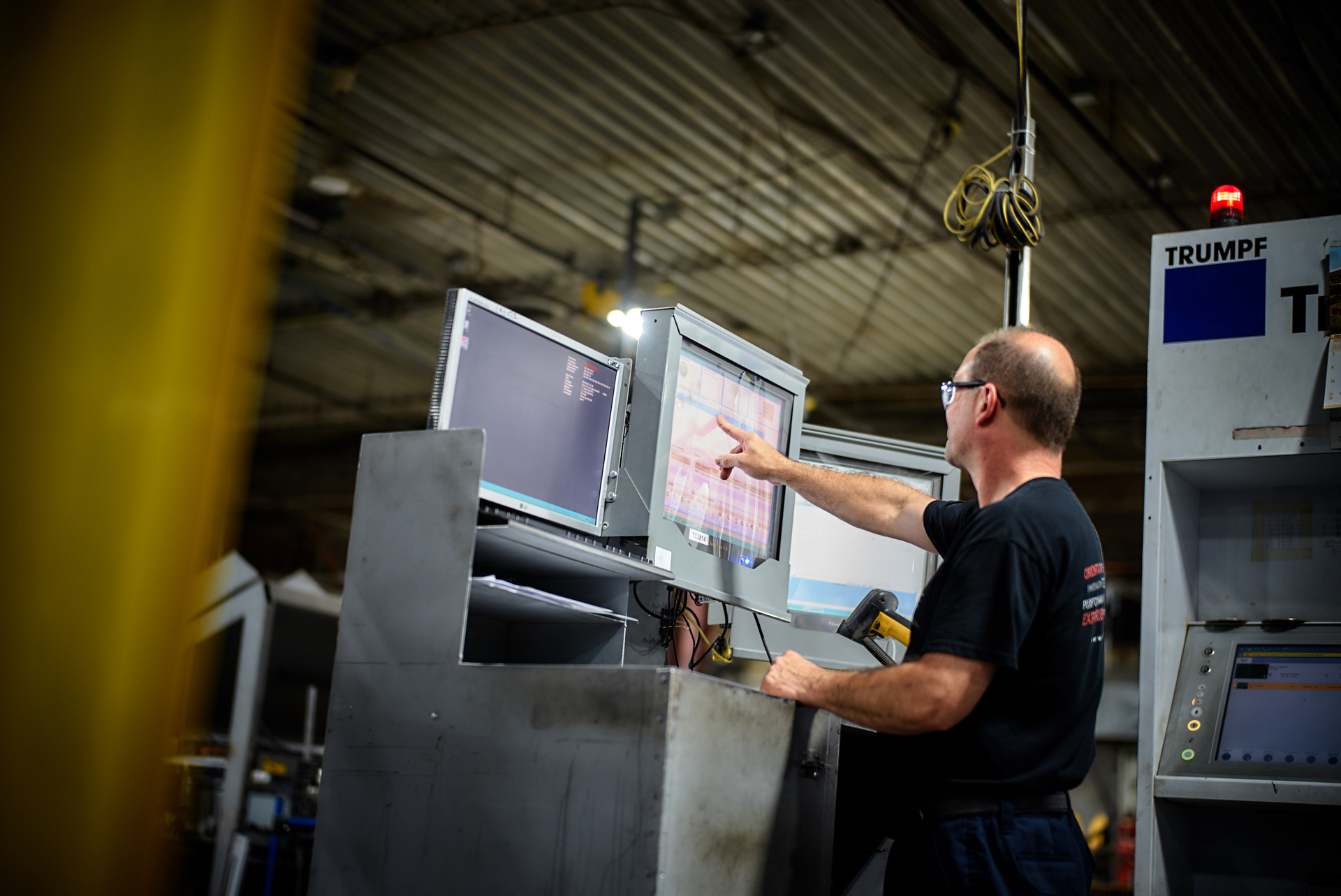 APPLICATION TYPES
ERP/MRP
Production line control (HMI)
Inventory control
As specialists in our field, we take care of everything to simplify your operations. We advise you on the industrial computer that is best suited to your environment and adjust it to meet your exact needs.
The TermiCom XR line of touch screen computers are rugged aluminum units that are fanless. Highly versatile, these industrial PCs are an integral part of a paperless strategy that will increase your operational efficiency and therefore the profitability of your business.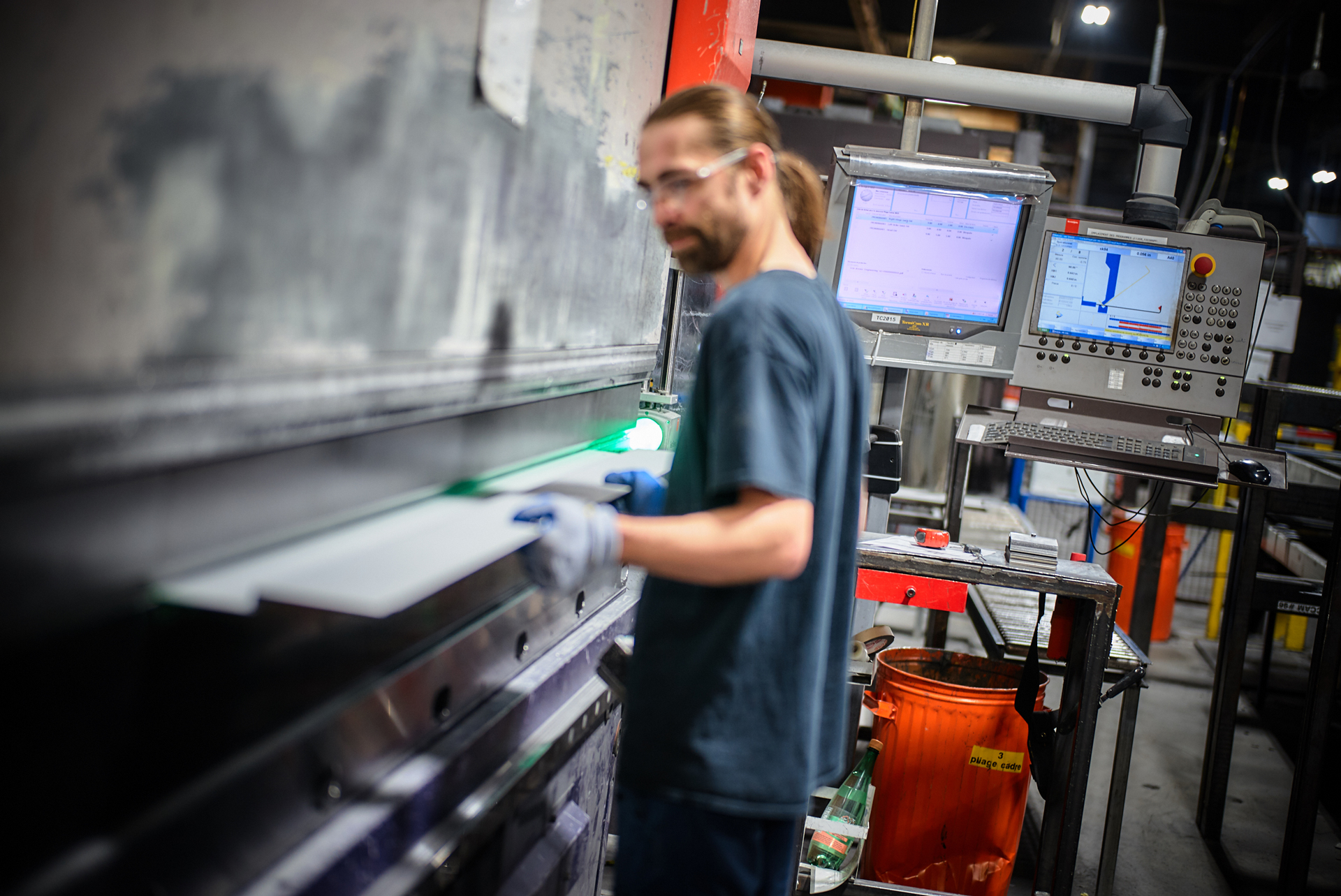 OPTIONS
External proximity reader
WiFi and Bluetooth
Extended warranty
ACCESSORIES
Symcod laser reader
Symcod silicone keyboard