W101M / W185M / W238M
Manage and simplify your daily operations with our W Series modular industrial computers! Symcod's industrial touch PCs are THE solution that can be adapted to YOUR reality to centralize your operations and increase your productivity. They are perfect for integrating a paperless management mode. No more misplaced documents or piles of paper! They allow you to collect and process data of all kinds in real time, speed up task completion, and more. The W101, W185M and W238M industrial computers can also be integrated in a control panel and used as a human-machine interface (HMI) or as a stand-alone station with the option of control buttons.
ADVANTAGES
10.1", 18.5" or 23.8" (257, 470 or 605 mm) screen format
Multi touch capacitive technology
Modular design
Aluminum casing
VESA 100 or panel mount installation
Fanless
Optional RFID and internal camera
Operating temperature from -20 °C* to 55 °C (-4 °F* to 131 °F)
* Required conditions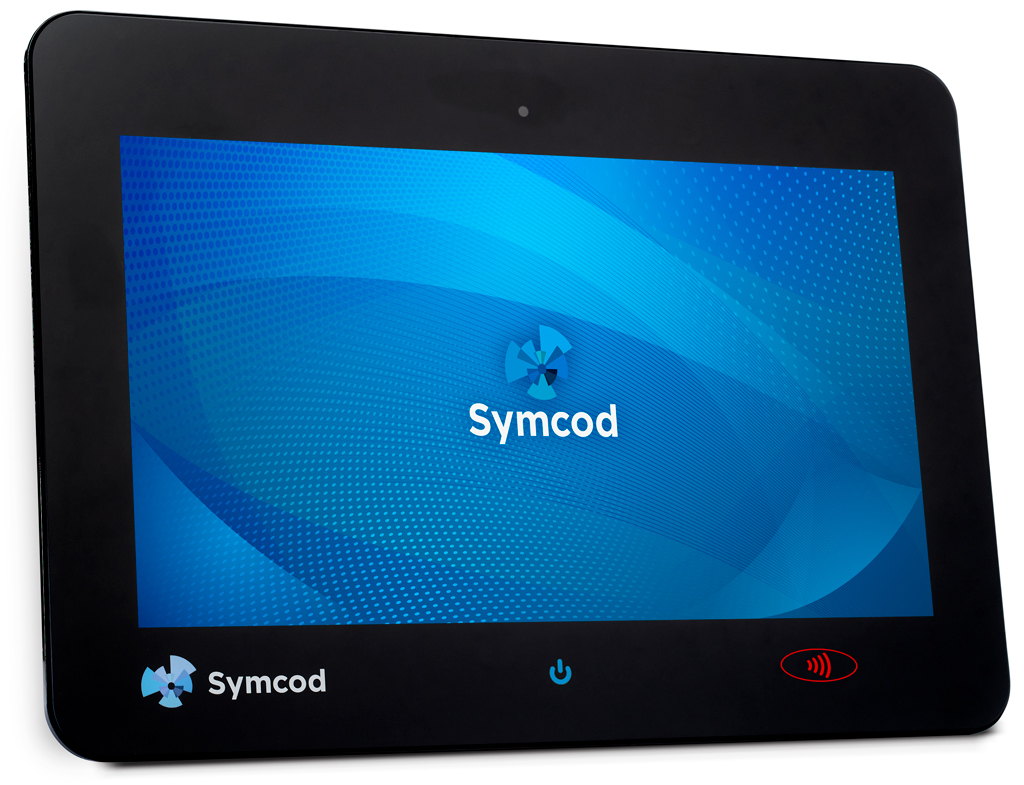 Our all-in-one or panel mount industrial computers are available in 10.1″ (257 mm), 18.5″ (470 mm) and 23.8″ (605 mm) sizes. They are also designed to be efficient and durable in dry, dusty, high or low temperature environments. The ruggedness of these fanless PC models allows them to withstand the most hostile work environments such as manufacturing, mining, construction and energy. In fact, all of our industrial equipment is covered by a 2 year warranty, parts are available for many years, and our experienced technicians offer prompt support, giving you the peace of mind you are looking for.
The Symcod W101, W185M and W238M all-in-one and panel-mounted touch computers feature a 16:9 ratio screen. They are scratch resistant and boast FHD resolution and capacitive touch technology for multi touch use.
In addition to being compatible with your existing equipment, these panel PCs are quick and easy to install thanks to the VESA 100 standard mounting, and are reliable, stable and adaptable to different types of work environments.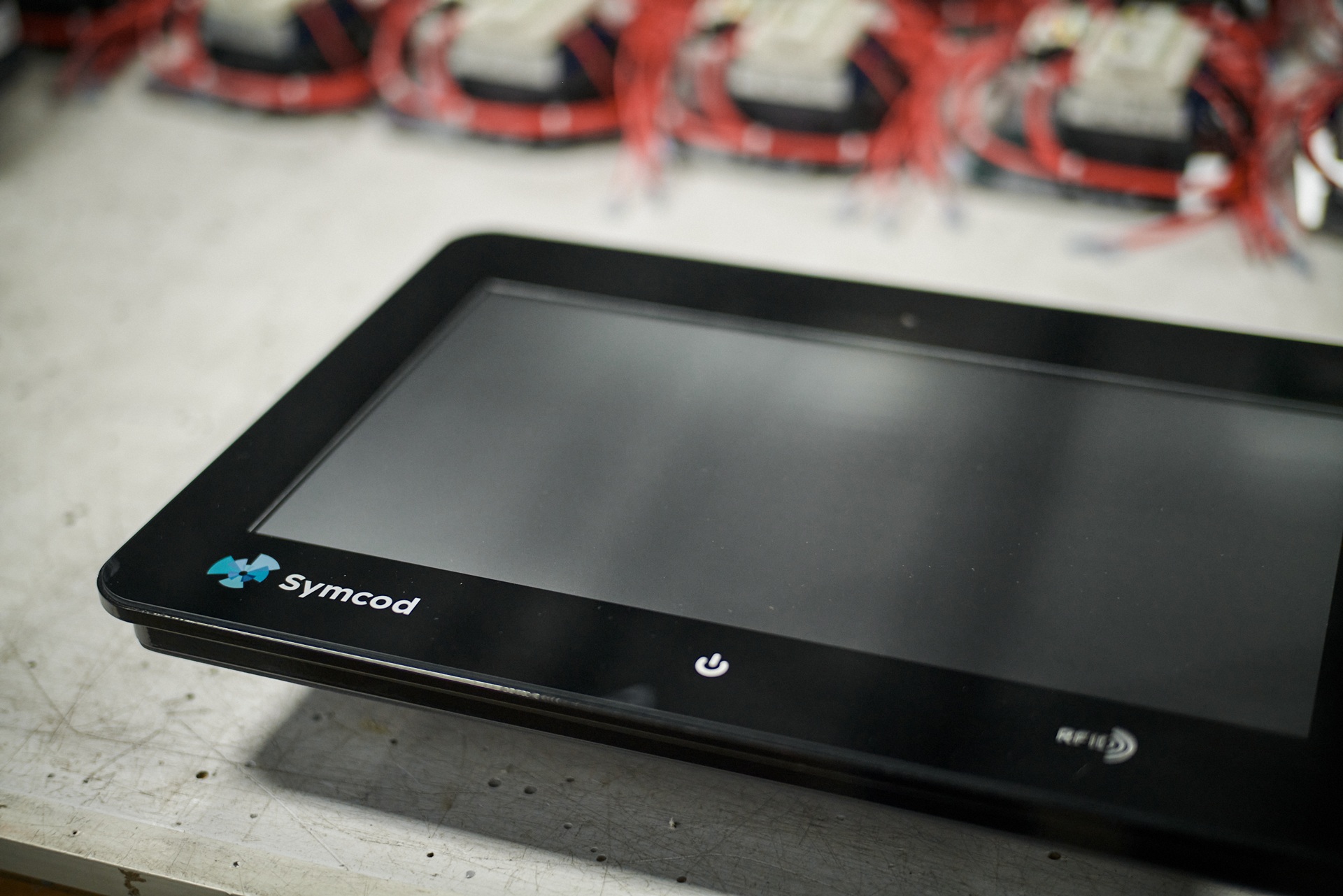 APPLICATION TYPES
ERP/MRP
Automation control
Production monitoring
Displaying plans
With Symcod's panel PCs, you can take on the daily challenges and those imposed by the growth of your company. Moreover, in order to perfectly meet your needs, the computers in this category are modular. There are several options and different accessories can be selected, such as an RFID proximity reader integrated into the case. This technology allows for user identification and the efficient management of time, attendance, arrivals and departures, etc.
OPTIONS
Internal proximity reader
Integrated camera
Integrated control buttons
WiFi and Bluetooth
Customization (logo, colour, etc.)
Panel mounting
Unique plug-in system
Extended warranty
ACCESSORIES
Stainless steel multifunction bracket
VESA wall mount
Touch screen protector
Symcod laser scanner
Symcod silicone keyboard
Contact us for more details regarding our touch screen industrial computers or to discover how this range of equipment can meet your company's needs.